If you only ever play Monopoly using a standard Monopoly set, you may not be aware of some of the weirder Monopoly games out there.
Most (but by no means all) of the weirdest ones are unofficial rip-offs, which aren't endorsed by Hasbro or Parker brothers, but they still offer a Monopoly-like experience when played.
Believe it or not (and you might not!) all of the weird Monopoly games featured in this article really do exist!
1. Sexopoly
This very unofficial Monopoly game is strictly for adults only! As much as I love Monopoly (and I really, really do!) I've never once considered combining sex with Monopoly because as far as I'm concerned, that's a deeply weird combo!
2. Gay Monopoly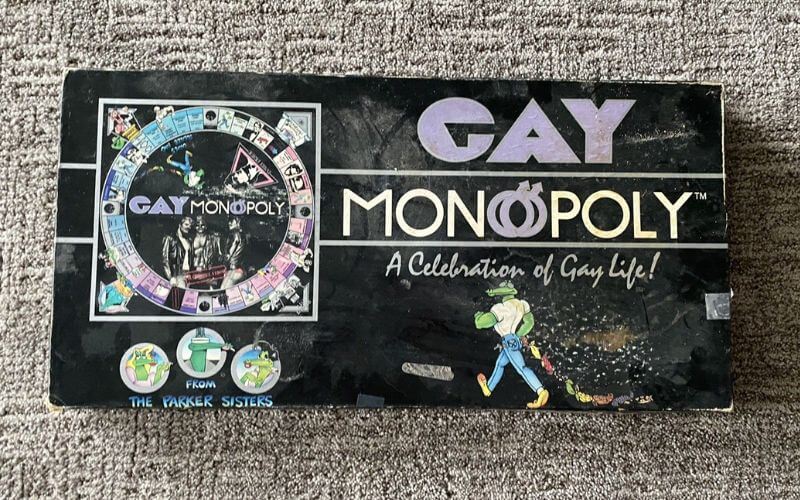 The first unofficial Monopoly game about homosexuality, Gay Monopoly was released by "Parker Sisters" in 1983. It's definitely of its time, portraying dubious stereotypes, with leather-clad mustachioed fellas on its board.
Legal action from Parker Brothers meant it was soon withdrawn, but a less sleazy take on the same concept appeared later…
3. Gayopoly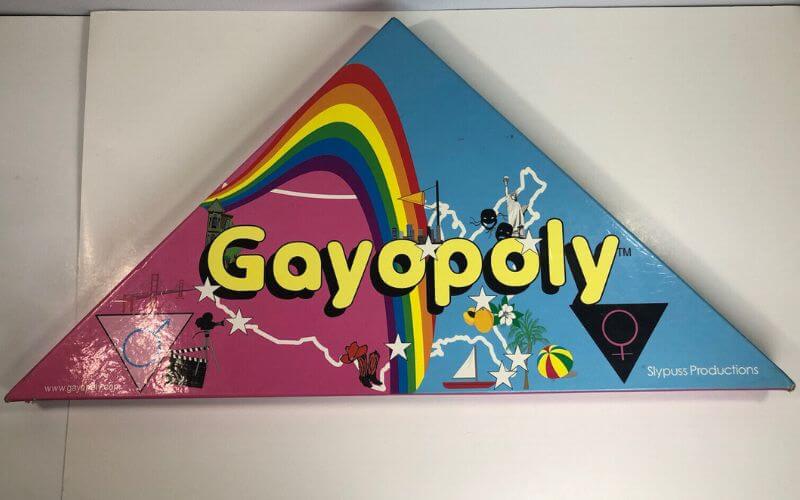 From 2001, this celebrates homosexuality loudly and proudly and boasts rainbow-colored dice (of course!) And its properties are based on real-life gay hotspots.
It won't be to everyone's taste, because I think we all agree that theming a Monopoly-style game around sexuality is a bit odd.
4. Monopoly Cthulhu Edition
No, I can't pronounce it either! For the uninitiated, Cthulhu is a creation of the influential horror writer H.P. Lovecraft. Cthulhu is an octopus-like cosmic being, so not the most obvious choice of theme for Monopoly! Almost unbelievably, Monopoly: Cthulhu Edition was an official Monopoly set released by Hasbro!
5. Monopoly Love Actually Edition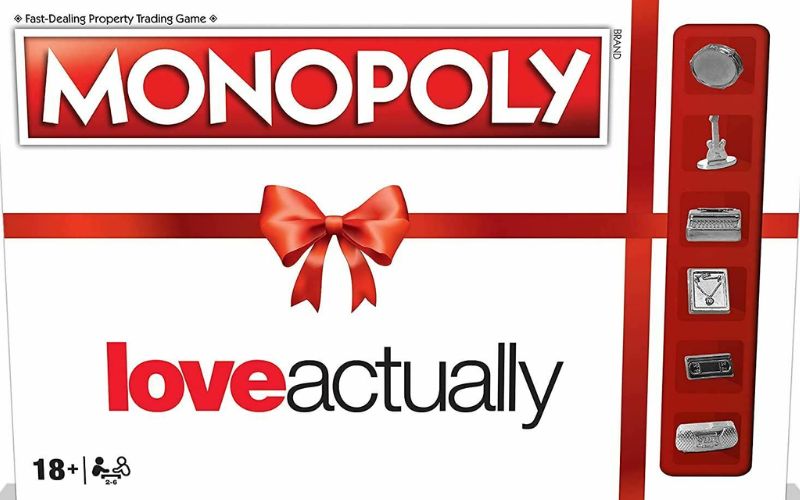 Monopoly sets based on movies are a dime a dozen, especially when it comes to sci-fi blockbusters and the like. A British romantic comedy doesn't exactly strike me as the most obvious movie upon which to theme a Monopoly game. But this exists, and it's definitely a weird Monopoly game!
6. Drinkopoly
Now you're talking my language! That said, I've never wanted to combine drinking with Monopoly! But somebody did, resulting in this Monopoly drinking game! I can see this going down well with college students, but keeping track of Monopoly can be taxing enough without adding booze into the equation!
7. Monopoly South Park Edition
Chances are you haven't thought about South Park since about 1999, but new episodes of the Kenny-killing animation are still made in 2022, and South Park Monopoly is still widely available.
South Park's crude humor doesn't seem to be the obvious fit for Monopoly, making this a weird Monopoly game! However, some old Southpark Monopoly sets are pretty valuable!
Read more: Is My Old Monopoly Set Worth Anything? How To Know.
8. Monopoly Heinz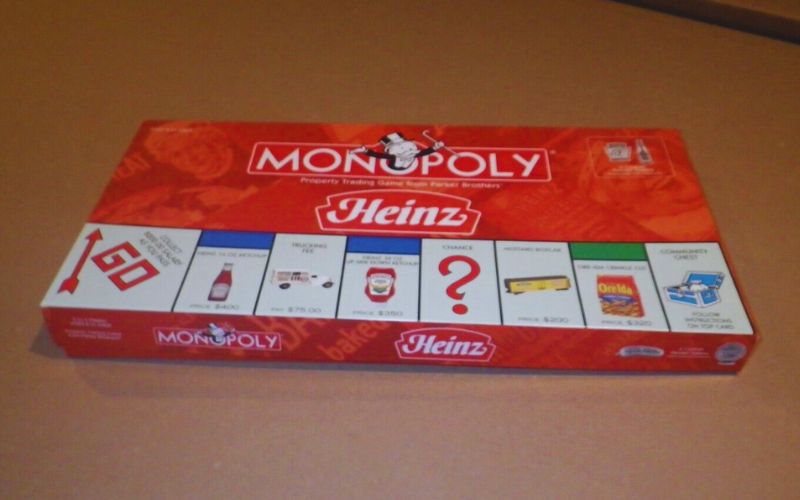 I enjoy dipping my fries in Heinz ketchup, (who doesn't?) But I've never once wished for Heinz Monopoly! This tastily weird Monopoly game was released back in 2002, so it might be hard to find now, but unless you're a condiment obsessive, I'm not sure why you'd even want it!
9. Monopoly QVC Edition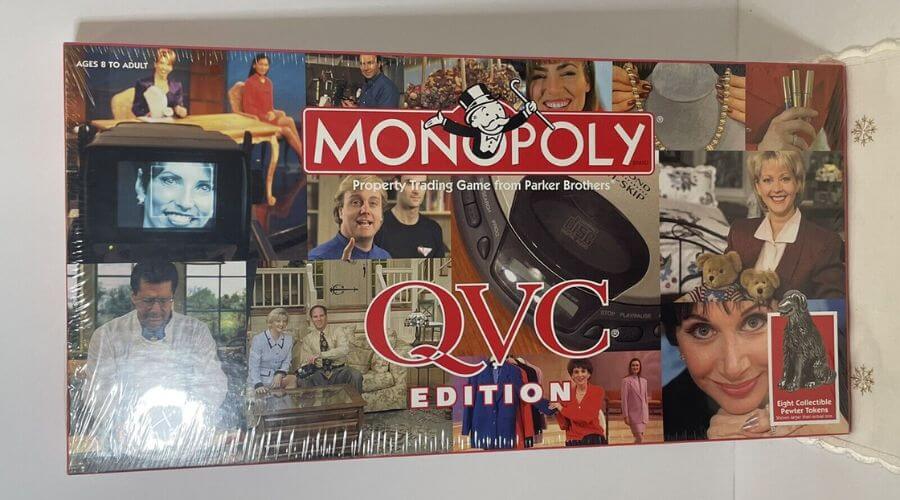 Who hasn't found themselves strangely engrossed in QVC and their wonderful wares from time to time? I've never wanted to combine the famous home shopping network with the game of Monopoly though! However, someone somewhere obviously thought it was a good idea because in 1999 Hasbro made Monopoly QVC Edition!
10. Monopoly for Millennials
I'm a millennial, and contrary to popular belief, we're not all workshy crybabies! What's more, I've never felt the need for a bespoke version of Monopoly for my generation! It looks pretty funny, but I wouldn't want to play it! Not just a weird Monopoly game, but also kinda pointless.
11. Fallout Monopoly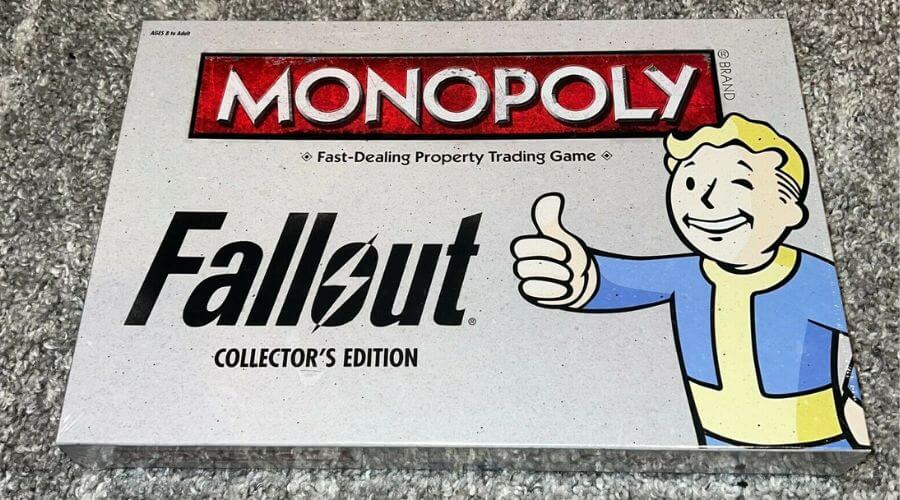 As you'll know if you're a gamer, the Fallout series of games are incredibly popular role-playing video games set in a post-apocalyptic world. Property trading and nuclear devastation don't exactly make the most obvious bedfellows, making Fallout Monopoly one for my weird Monopoly games list!
12. EastEnders Monopoly
EastEnders is one of the UK's most popular soap operas, which you may have seen on PBS or BritBox, but it's set in London, and the standard UK Monopoly board is already based on London, making EastEnders a somewhat weird and pointless choice for a Monopoly game!
13. Queen Monopoly
Queen is undoubtedly one of the greatest rock and roll bands of all time, but is it really the most obvious subject for a Monopoly game? I don't think so, but Hasbro clearly thought it was a good idea in 2017! Guitarist Brian May even unboxed the very first copy!
14. Sun-Maid Monopoly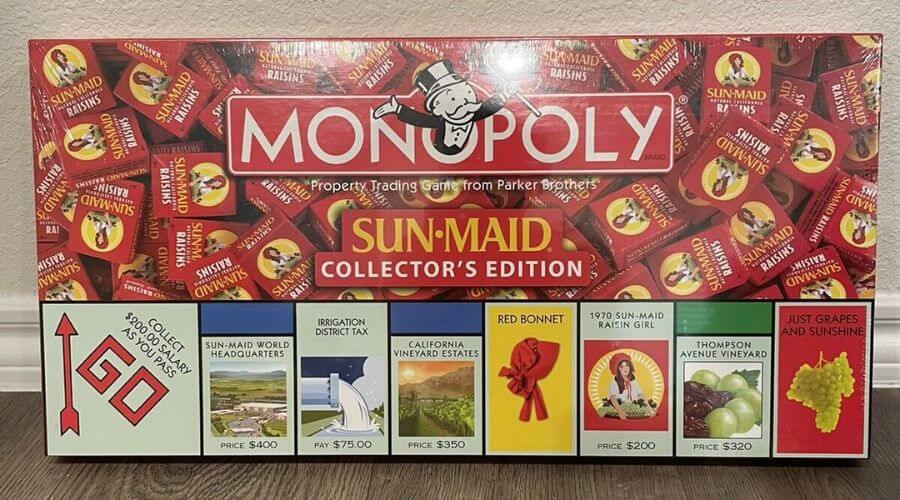 OK, raisins are great and all, they're a healthy, tasty snack, and a great alternative to candy, and best of all, they're suitable for vegans, but how the heck does a raisin brand deserve its own Monopoly game? A weird Monopoly game for sure!
15. Golden Girls Monopoly
OK, then! The Golden Girls was certainly a great show, but combining the hilarious antics of the popular sitcom's oversexed older ladies with the world's most popular property trading game is just plain weird!
16. Monopoly Glass Edition
This looks absolutely stunning, featuring a beautiful glass board with the game board printed on it in vibrant color. Just remember not to flip the board in anger if you lose!
17. Monopoly with Real Money!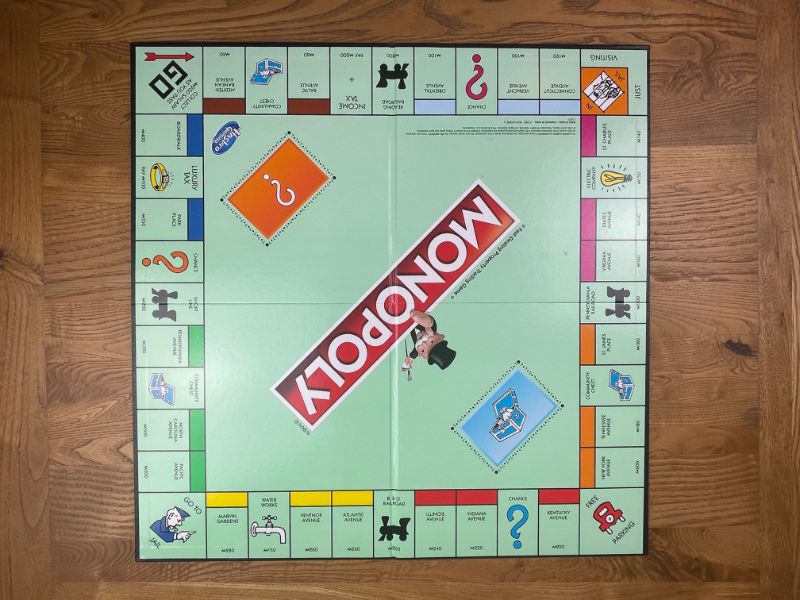 That's right, for a limited time, as a promotional gimmick and PR stunt to celebrate Monopoly's 80th birthday in 2015, in France only, there really was a Monopoly set that swapped out Monopoly money for real Euros! (Source)
18. Monopoly Bass Fishing Edition
Well, the pastime of fishing certainly isn't for me, but even if it were, I'm not sure I'd want to combine it with Monopoly! This weird Monopoly game swaps property trading for catching prize fish. For some reason.
19. Monopoly: Horse Lovers Edition
Now, I like horses just fine, and I absolutely think that they're beautiful, majestic creatures, but I still don't see what the point is of this weird equestrian-themed Monopoly game!
However, I do own a copy of this one! I spotted it in a thrift store for a few bucks and when I saw that it was selling for 10X more than that on eBay, I snapped it up!
20. Blackberry Phone 25th Anniversary Monopoly
Perhaps the weirdest thing about this Monopoly game is the fact that Blackberry phones have lasted 25 years! Once a must-have accessory for any businessperson worth their salt, today, Blackberry's regarded as a loser in the battle for dominance in the cellphone marketplace, having been defeated by iPhone and Android.
21. Monopoly: Best Buy Edition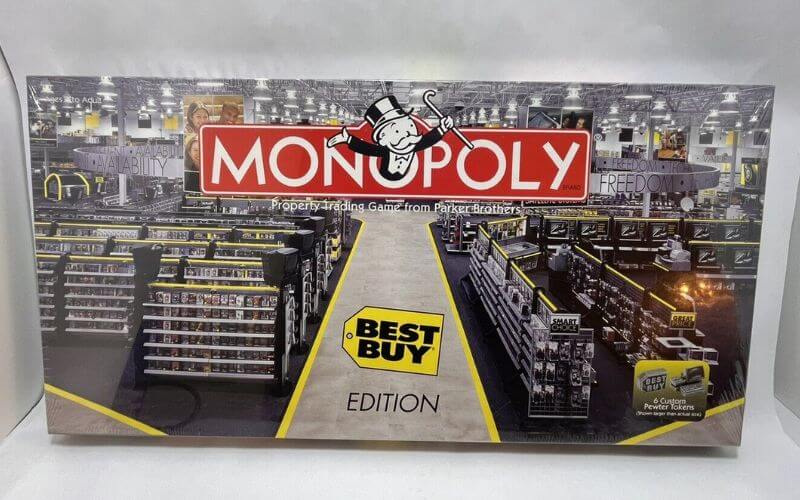 Best Buy's a great place to buy electronic appliances, but is it a great theme for Monopoly? I think not, but somebody did, as Monopoly: Best Buy Edition happened in 2002. Unsurprisingly, this weird Monopoly game wasn't available to buy but was actually a promotional item given to high-performing employees.
22. Monopoly Revolution
Say goodbye to the boring old rectangular Monopoly board you know and love, and say hello to the revolutionary new circular board, complete with sounds and music from the past five decades! This noisy, weird Monopoly game is sure to get you in a spin!
23. Monopoly Socialism
I know, I know, the game of Monopoly is about pure capitalism at its very core, but that's exactly what makes it perfect for this satirical socialist take on the concept! Surprisingly, Monopoly Socialism was actually an official Hasbro product! Who says big corporations don't have a sense of humor?
24. Monopoly House Divided Edition
From 2019, this weird Monopoly game's strictly for political junkies! It's certainly not my idea of a good time, anyway!
It's a political twist on the beloved board game, with the aim being to win states in elections rather than to buy properties.
25. Monopoly The .com Edition
Do you remember the "dot com boom" (and bust) of the early 2000s, when Businesses were learning how to go online? This Monopoly game featured online brands of the time, including Geocities, Shockwave.com, and ebay.com. That one survived, but the others probably mean little to anyone under 30!
What is the weirdest Monopoly?
Sexopoly is the weirdest Monopoly game if we include unofficial Monopoly games because it's just so icky! However, the weirdest official Monopoly game in my opinion has to be Monopoly QVC Edition because who on Earth wants to play that?! Not me, that's for sure!
There are thousands of versions of Monopoly so it's no shock that these weirdest Monopoly versions do exist – the law of averages says that they have to. But don't worry if you're happy playing just regular Monopoly, that doesn't make you weird either!
Related Posts: