Hello and welcome to Monopoly Land!
My name's Jenni and I created this website out of a love for the game of Monopoly.
This website is an unofficial fansite that is in no way affiliated with Hasbro.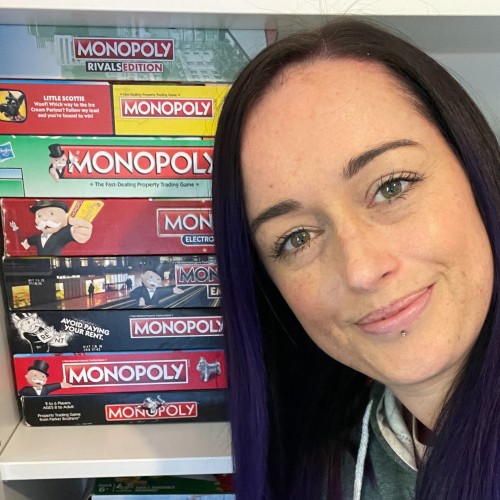 I've been playing Monopoly for as long as I can remember. Growing up, it was classic Monopoly or nothing. We certainly didn't have any of the fun Monopoly editions that are available now.
I created this Monopoly website because I saw that a lot of people were searching for information that didn't exist online, or was inaccurate.
I also saw that a lot of people didn't enjoy playing Monopoly. The reason for this was usually that they were doing it wrong. Misinterpreting the (admittedly complicated) rules has caused people to start games of Monopoly that drag on for hours with no conclusion.
So, for the love of the game, I've created this website which I hope to build to be the best Monopoly resource on the internet.
If you have any ideas for content that you'd like to see or would like to collaborate in any way, you can reach me at [email protected].
Latest Posts