Sometimes, it's just not obvious at all how you scan a McDonalds Monopoly sticker. But, scanning your ticket is vital to bank your property in the McDonalds app and also to play the Double Peel game that gives you a second chance to win.
I struggled with this too. I sat down in my local McDonalds, ordered the food with the app and then when it arrived I peeled back my Monopoly stickers and then tried to enter them into the app.
The problem was that I just couldn't see where to scan the code! Then, after I did, the code just wouldn't scan, and when I typed it in manually, it told me it was invalid!
I did find the solution eventually. So If you're in the same situation then read on to find out exactly how to check McDonalds Monopoly codes.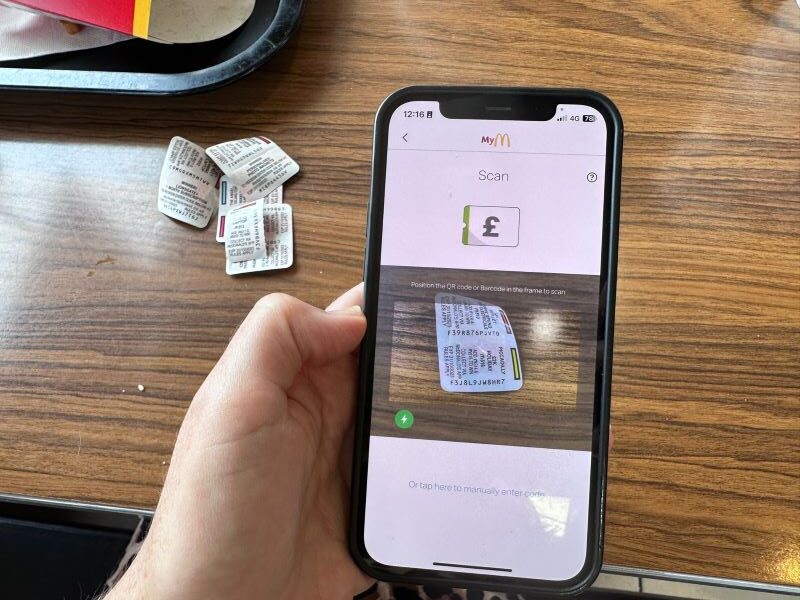 How to Check McDonalds Monopoly Codes
In the McDonalds app, there are several places where it looks like you may be able scan your McDonald's Monopoly code.
At the bottom, there's an icon with the numbers '1234' that says 'code'. This is not what you want as this is actually where you get a code to link your mobile phone to the self-service kiosk. It's a red herring
Another place you might look is if you click the three dots (…) with the word 'More'. You'll then see an option called 'Scan Vouchers'. While this does have a scanner, this is not what you need either. This area is for redeeming Instant Win prizes. You can only use this code scanner if your Monopoly sticker has a rectangular QR code on it.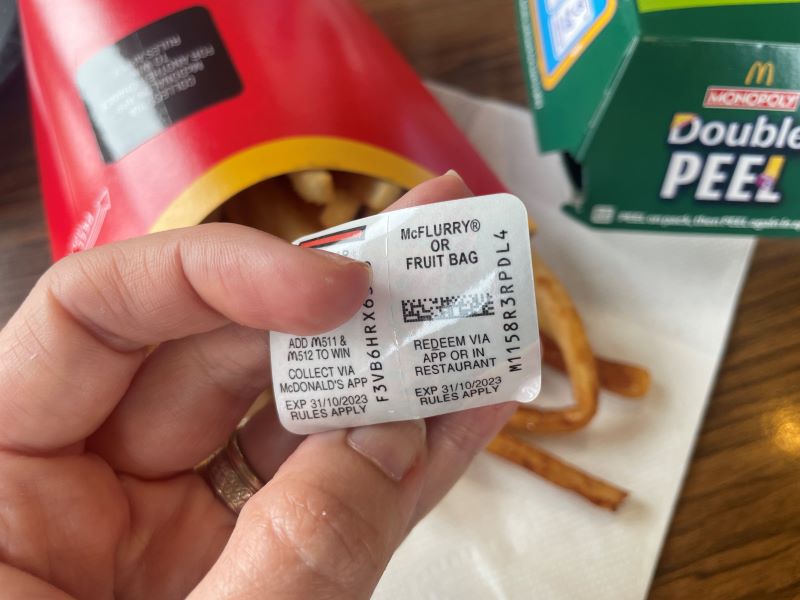 To find the correct place to scan your McDonalds Monopoly stickers in the app, you should tap 'Home', with the Mcdonalds 'M' symbol at the bottom left. Then, right at the top, there should be a yellow button that says 'Play Now'.
It's worth noting that, when the promotion first launches, the McDonalds Monopoly code scanner sometimes doesn't work right away, and it might not work even if you put the code in manually.
Don't worry, it's just a temporary glitch and it'll work within a couple of hours. There's usually just high demand because so many people are excited to play!
No Monopoly section in the McDonalds app?
Can't see the Monopoly section of the McDonalds app? This is actually quite a common problem.
Firstly, you want to check that the promo is still running. If you're in a McDonalds restaurant in the UK right now and have just ordered food with Monopoly stickers, then you can be sure that it is.
Otherwise, you'll want to check the McDonalds Monopoly end dates.
If the Monopoly promo should be on, but you can't see it in your app, then there's a problem with the app.
The best thing to do is close down the app altogether. Then, when you open it again, you should be greeted with the McDonalds Monopoly welcome screen.
If that doesn't work, try turning your phone off and on, or disconnecting and reconnecting to any wifi.
This should help to refresh the app and link it back to the McDonalds Monopoly online game.
If, after all that, you're still having issues, then it could be just a temporary glitch with the app. Keep your stickers in a safe place and try again later.
Related Posts: