Wooden Monopoly games turn the world's most popular board game into a piece of art that will become a talking point amongst your friends. When you invest in a wooden Monopoly board, you're buying a family heirloom that can be played with for generations to come.
But did you know that there are at least seven different wooden Monopoly sets to choose from? Ranging in quality and price, there's one for everyone and this article is designed to help you to choose the best one.
Are you in the UK? Check out this list of the best luxury Monopoly games in the UK.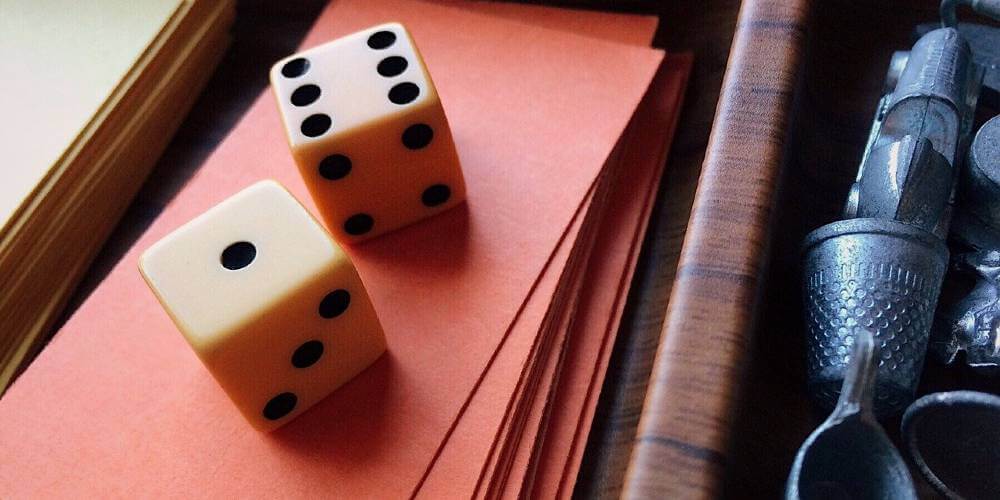 What are wooden Monopoly games?
Wooden Monopoly games are crafted from wood. The quality of both the wood used and the workmanship varies. The best wooden Monopoly sets are hand-made from maple and walnut, whereas cheaper sets may have MDF manufactured wood boards that are made in a factory with a little less care.
Most sets give you a wood Monopoly board and wooden tokens, but there are some variances on what is made from wood in the various versions you can buy.
Whether you want a cheap, novelty wooden Monopoly set or are willing to spend more on a collectible set that you'll treasure forever, read on to decide which Monopoly set is best for you.
The Best Wooden Monopoly Sets
1. Monopoly Heirloom Edition
This beautiful Monopoly set is hand-crafted from solid tiger maple, rosewood, and walnut. Made to last several lifetimes, this luxury set is intended to be passed down from generation to generation.
This wooden Monopoly set has a drawer that features a built-in banker's tray and storage space for the pieces. The houses and hotels are made of wood, while the tokens are die-cast metal.
Recommended Retail Price: $399
2. Monopoly Rustic Series
If you're looking for a cheap but classy Monopoly set, then Monopoly Rustic Series is certainly one to consider.
This Monopoly version comes in a wooden box, with wooden houses and wooden dice. The board is made of thin manufactured wood.
Recommended Retail Price: $59.99
3. Monopoly Luxury Edition
This stunningly elegant two-tone wooden Monopoly cabinet has burled wood veneers and decorative metal plaques. In the center of the board, there's a faux-leather rolling area that is stamped with gold foil.
The board has two storage drawers with metal handles. The tokens, houses, and hotels are also made of die-cast metal. This set comes with a sought-after Title Deed cardholder.
Recommended Retail Price: $249.99
4. Monopoly Luxe Edition
Monopoly Luxe Edition is made from solid maple wood. It has a storage drawer and framed center area to roll the dice. This stylish luxury Monopoly set comes with a sold maple banker's tray, wooden houses and hotels, foil-stamped Chance and Community Chest cards, and die-cast metal tokens.
The maple edition is the most common, while the white and gold, black and gold, and navy blue editions are the most highly sought after by collectors.
Recommended Retail Price: $279.99
5. Monopoly Nostalgia
Step back in time with Monopoly Nostalgia which features the original-style Monopoly graphics, tokens, and wooden houses and hotels from the 1930s version.
This Monopoly set comes in a wooden box that doubles as a banker's tray. The board itself is made from thick card rather than wood, but this affordable vintage-style set is great value for money.
Recommended Retail Price: $99.99
6. Monopoly and Clue 2-in-1 Deluxe Vintage Edition
This wooden Monopoly board is great because if you turn it over, you can play Clue on the other side! The sturdy wooden case holds all of the pieces for both games.
This set has a vintage look and rustic finish. It's not as high quality as some of the more expensive sets, but then you get two games in one so it does offer good value for money.
Recommended Retail Price: $79.99
7. Monopoly Indiana Jones
This Indiana Jones-themed Monopoly in a real wood crate is seriously cool. It features the characters and locations from the four Indiana Jones movies.
The rules to this set are the same as in classic Monopoly, but you'll find themed tokens such as the Holy Grail and Crystal Skull as well as idols and arks instead of houses and hotels. Boardwalk is the Akator Temple and the Railroads become motorcycles, bi-planes, and other memorable things from the movies.
Recommended Retail Price: $99.99
The bottom line
The best traditional wooden Monopoly set is the Monopoly Heirloom Edition which is timelessly elegant. The Monopoly Luxe Edition is also a great-quality option to consider, especially if you're able to get your hands on one of the rare colors.
When choosing a Monopoly board, think about where you'll keep it. Will it be stored safely in a cupboard, or would you like something that you can display proudly?
Of course, the Monopoly wooden edition games only make up a small number of the literally thousands of versions of Monopoly in existence, so there may be another option that's an even better fit for your collection.
Related posts: