Monopoly Deal is one of the most popular off-shoots of the main Monopoly game. When you don't have time for a full board game, a few rounds of Monopoly Deal can be perfect, and because the game is so fast-paced there's a certain frenetic energy that you sometimes don't get with a more tactical game of Monopoly over a longer period.
And while the Monopoly Deal card game does have the portability advantage – it's much easier to carry a small box with a deck of Monopoly Deal cards than a full version of Monopoly – it's still not always easy to find the time to get everyone together to play.
For some people, it's more practical and convenient to play with friends online – but is that possible with Monopoly Deal? Let's find out.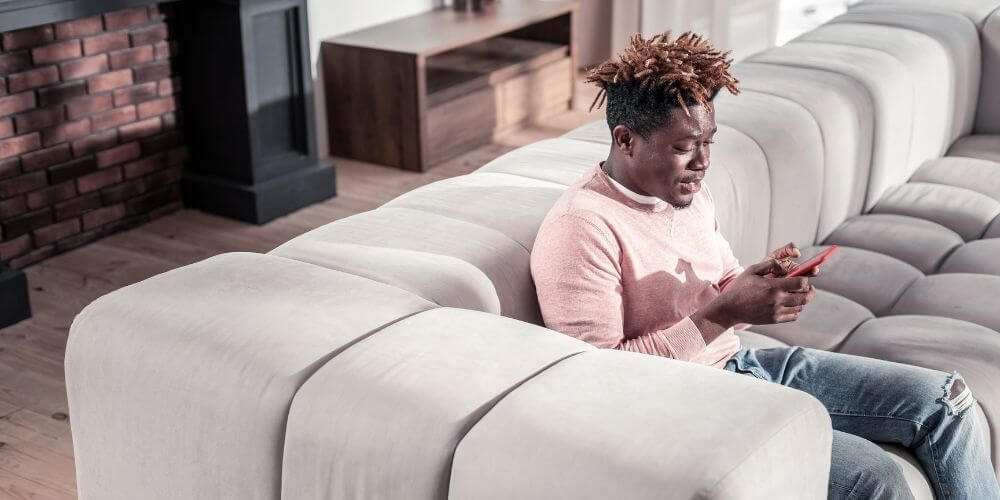 How do you play Monopoly Deal online?
There's no official website where you can play Monopoly Deal online
An unofficial game – PlayMDeal – is very popular
For smartphones you can play the unofficial Business Deal game
There is an official Monopoly Deal video game for PlayStation and Xbox consoles
Can you play Monopoly Deal online?
There isn't an official version of Monopoly Deal that you can play online on your laptop or PC. An unofficial version has been developed but this is not affiliated with Hasbro at all. In theory, it may be taken down at any time if Hasbro decides it infringes on its intellectual property.
The unofficial version is called PlayMDeal and it's completely free to play. You just need to sign up with your email address. Or a fake email address will work too if you don't want to use your real one.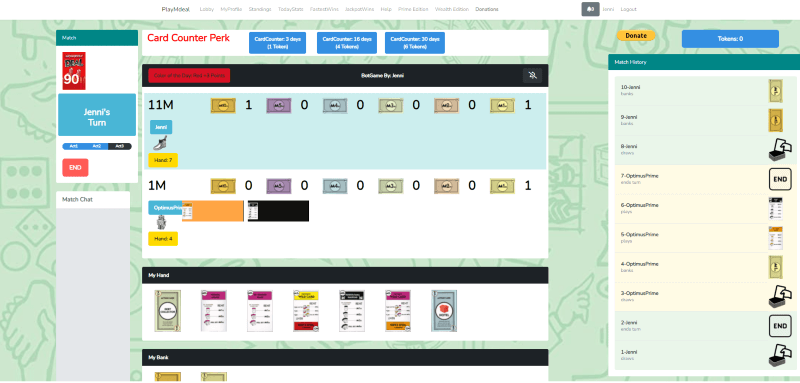 This online version of Monopoly Deal has been built by a fan and so the interface isn't particularly amazing and it's pretty slow. While the game is very basic but it does work, and it has all of the official artwork from the cards (which may cause it some problems if Hasbro takes notice).
You can play the game online with anyone, although it's not super popular and so finding games online that are open may take some time. As an example, when I logged in to test it there were only 15 players online.
But for playing online with friends it could be fine – all you need to do is make sure everyone signs up and joins at the same time. Because it's a really simple interface you can play it through your web browser on your smartphone too.
If you struggle to find real people to play with, there's also an option to play against the computer bots.
You can set up a private room when you start a game, which ensures that you won't end up with strangers if you don't want them playing alongside you. And each match has its own chat so you can talk to your friends without needing multiple windows open.
Apart from that, there are customizable options to let you tweak the game, but at its heart, it's just a simple online version that stays loyal to the original concept of Monopoly Deal. If you can get past the basic graphics and slow speed then it's a solid option.
Is there a Monopoly Deal app?
There is no official version of a Monopoly Deal app. An unofficial version did exist that was called Monopoly Deal but it was discontinued. Another unofficial version called Business Deal is now available as a free download.
Essentially Business Deal on iPhone or Android is the same as Monopoly Deal, with the same properties and actions. The artwork isn't the same, and it's clear that this is not an officially supported version.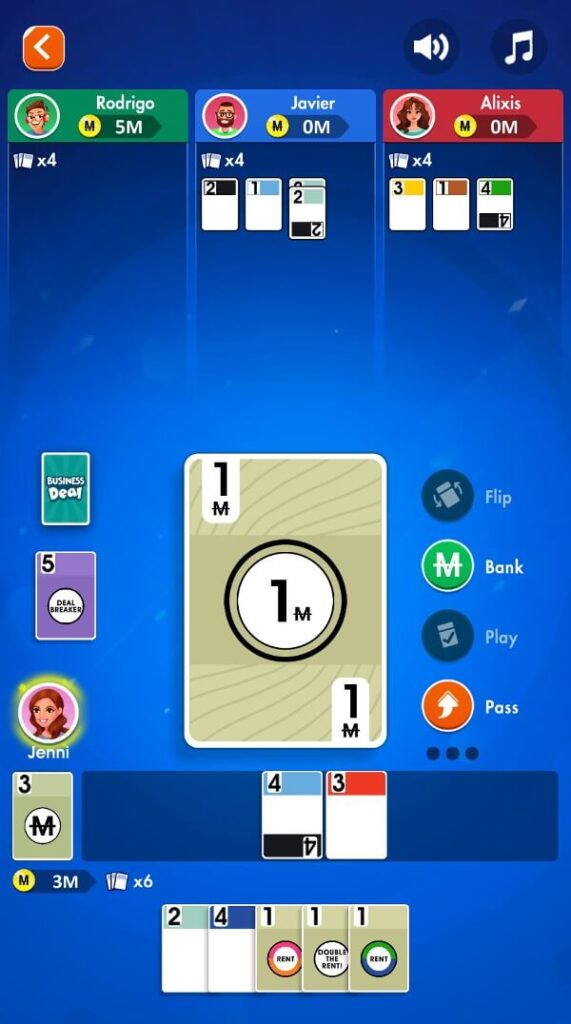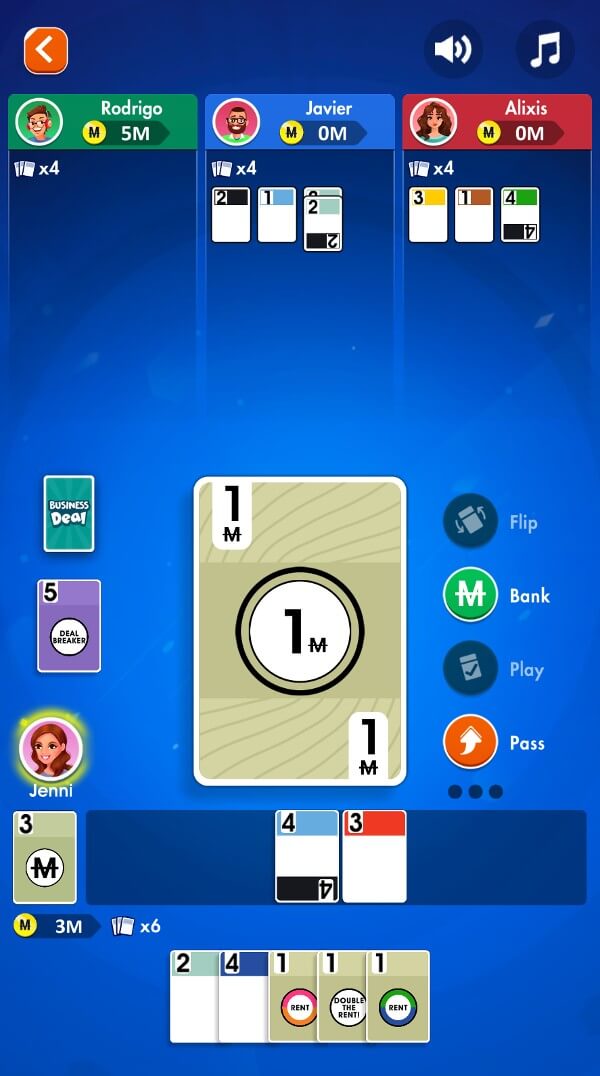 When it first launched, Business Deal was an offline-only game that did support multiplayer but only if you passed your phone or tablet between you – you might as well have bought the cards!
But it has now been updated to include online play options, including the ability to play with just your friends.
The app is free but it does have ads, which can be quite intrusive. You don't get the same fast-paced experience since in between games you'll need to pause to watch an advert – it doesn't feel like the same snappy experience as the card game. You can pay to remove the ads if you want to.
But apart from that, it works well and is definitely more sophisticated than PlayMDeal – the app has basic animations and a more user-friendly experience.
It even has a handy tutorial that walks you through the rules of the game. Monopoly Deal isn't a difficult game to understand but there are a few different rules to remember, so it's useful to have it simply explained for you.
And a nice touch is that the game has a list of achievements, so you've something to work towards. These include stealing a set number of properties, collecting birthday gifts, or just winning games. These reward you with coins that you use to play the game, and it's a nice touch to have a reason to keep playing when you're on your own.
Is there a Monopoly Deal video game?
The only way you can play an official version of online Monopoly Deal right now is with the Monopoly Deal video game. It's available for PS4, PS5, Xbox One, and Xbox Series consoles.
Monopoly Deal is a relatively basic video game – it has some limited customization options but really you're just going to be playing the official version of the game. This is beneficial since you know there's no risk of Hasbro removing it due to infringement like there is with some of the other options.
The game looks nice, with some flashy animations, and the artwork is obviously official, which gives the game that authentic feel.
For PlayStation 5 owners, you can buy the game and play it but it's officially a PlayStation 4 title so it might not have all of the features available, depending on how up-to-date your PS5 is. The full game is completely playable for all Xbox One and Xbox Series consoles.
The game isn't cross-platform either which is the biggest drawback. If you want to play Monopoly Deal online against your friends you'll all need the same console – you can't mix and match. Nor can you have a mix of local and online players – so if you're on your couch with your partner, you can't both play online against your friends at the same time.
In fact, if you're on the couch with your partner then you also can't play Monopoly Deal on the console, as you'd be able to see each other's cards. This game only works with one player per console, and they each have to have the same console and buy the game.
It's the same problem with other Monopoly video games too – hopefully, this changes in the future as more games become cross-platform, so that you can play against all of your friends and family.
Until then, you can buy the Monopoly Deal video game on your console of choice but if your friends don't have the same one, you might prefer to download the smartphone app or play the online PlayMDeal game, even if they aren't official.
Or, if you all want to play on your PC or laptop, then a version of Business Deal is available to download for free from the Microsoft Store.
It works exactly the same as the smartphone app, and does still have adverts unfortunately, but otherwise, it's a fully functional game that you can play using your mouse and keyboard.
Those ads can be annoying though – when I quit out of a game I had to watch an advert, and then another one just to close down the app.
Can you play Monopoly Deal by yourself?
Monopoly Deal is a game for 2 to 5 players – you can't play the card game on your own. If you play the video game or one of the unofficial online versions of the game, then you can play a single-player mode against bots.
The PlayMDeal version of the game that you can access via your browser makes it easy to set up a single-player game. All you need to do is select the "Create Bot Game" option when you're in the lobby. Your game will still appear in the public list, but nobody else will be able to join.
For the Business Deal app on your smartphone, all you need to do is choose to play an Offline Game. From here you'll be able to select single-player mode and your game will be populated by computer players for you to play against instead.
Finally, with the video game on either Xbox or PlayStation consoles, you can again set up a single-player game just by choosing to add computer-controlled opponents when you're selecting players.
One point I would make, that applies to both Business Deal and the official Monopoly Deal game – both can be a little bit slow when you're playing against computer-controlled characters. Whether it's to simulate thinking time, or just because the games need time to work out their moves, you will often find yourself wishing it would just be a little snappier.
Playing Monopoly Deal By Yourself Against Strangers
If you want to play against human players but you're on your own, then all three games let you do this as well. For PlayMDeal you can either join an active game in the lobby or set up a game, just making sure that you don't tick the box to make it private. Then anyone else can join, and you only start the game when you have enough players.
The same applies to Monopoly Deal on the Xbox or PlayStation consoles – you set up a game, or can try to join one. If you want to join a game you'll usually join a hand in progress, replacing a computer-controlled character. So you might be in a bad position, but with Monopoly Deal games running so quickly it won't be long before a fresh hand is dealt.
For Business Deal on your smartphone, just choose the Play Online option and you'll be connected to other players looking for a multiplayer game.
Monopoly Deal isn't a game that can be played by one player. But that doesn't mean you can't enjoy the game if you're alone – there are enough options for playing with either computer-controlled bots or with strangers around the world that you'll have no trouble playing as many games as you want to.
Suggested read: 5 Fun Ways to Play Monopoly By Yourself
Final thoughts
Monopoly Deal is a lot of fun as a card game, so it's kind of surprising that Hasbro hasn't put a lot of effort into creating an easy-to-access online version of the game.
Sure, if you own an Xbox One, Xbox Series, or PlayStation 4/5 console then you can play against friends who own the same console, but otherwise, you're stuck using unofficial versions of the game.
But they do work though, and they are free – although beware of how many ads you'll have to watch playing Business Deal.
Here's hoping Hasbro put out an official, fast and ad-free version for other platforms soon. Otherwise, you could try playing regular Monopoly online instead.
Related Posts: