The best prizes in McDonalds Monopoly Canada are those that need you to collect the property groups. There are some great instant win prizes, but the really good stuff is only for those lucky enough to get every property within a colour.
But then you'll need to know which are the hardest pieces to get – the rare ones that are the key to winning prizes like family vacations, large cash sums and of course, the car.
With this guide, I'll tell you everything you need to know about which McDonalds Monopoly pieces are rare in Canada so that you're ready to collect and win.
What were the rare McDonalds Monopoly pieces in 2022 in Canada?
This table shows which are the rare McDonalds Monopoly pieces in Canada in 2022. If you had one of these, you had a really good chance of completing a set and winning a cool prize.
| Piece | Colour | Prize |
| --- | --- | --- |
| Fairmount Le Chateau Frontenac | Dark Blue | TBC |
| Portage and Memorial | Green | TBC |
| Whistler | Yellow | TBC |
| Confederation Bridge | Red | TBC |
| Tunnels of Moose Jaw | Orange | TBC |
| Perce Rock | Magenta | TBC |
| Mackenzie River | Light Blue | TBC |
| Rideau Canal | Brown | TBC |
| Vancouver Airport | Airports | TBC |
| Transcan Highway | Highways | TBC |
| RMHC Toronto | RMHC | TBC |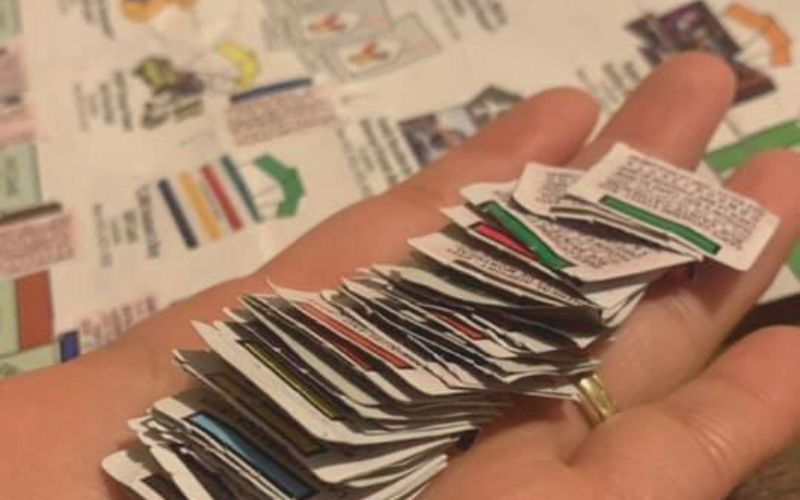 However normally in Canada's McDonalds Monopoly, the colour of the property doesn't necessarily equate to the best prize. In some versions, such as UK McDonalds Monopoly, the best prize is for the dark blue properties, then green, and so on.
But in past games of McDonalds Monopoly in Canada, the prizes can vary – sometimes the brown has the best value prize.
What is the rarest property in McDonalds Monopoly Canada?
The rarest property in McDonalds Monopoly for next year isn't known yet – it will depend on the prizes when they are announced. Some of the rare stickers are even harder to find than others because there are fewer prizes available.
So as an example, last year there were 8 cars up for grabs, which you would win if you got a complete brown set – meaning there were 8 Rideau Canal stickers that you could find.
But there were only 5 HyperX PC Gaming bundles to be won for completing the orange set of properties, which means that Tunnels of Moose Jaw was even more rare.
With only 200 or so prizes normally up for grabs in the Collect & Win side of the promotion, all of the hard McDonalds Monopoly pieces to find could be considered rare – especially when there are millions of tickets available.
How to win the car in McDonalds Monopoly
Assuming there is a car in the next McDonalds Monopoly in Canada, all you need to do to win it is find the fully set of property tokens for that colour. In 2021, the car prize was a Chevrolet Equinox RS.
In order to win it, you needed to complete the brown set of properties, which mean getting the rare Rideau Canal property and the common Parliament Hill one. There were 8 cars that could be won, meaning there were 8 Rideau Canal stickers that you could potentially find.
If you do complete a property set, the best thing to do is register the stickers on the McDonalds app. This will then give you instructions on how to redeem your prize.
Don't assume that you can then throw the stickers away – even though you've registered them, you'll need to present them to validate your claim. Minor prizes like food don't necessarily need the validation, but big prizes like the car definitely do.
What to do if you find a rare McDonalds Monopoly piece
If you find a rare McDonalds Monopoly piece, find somewhere safe to store it. You need to keep it safe until you're able to claim your prize.
Download the McDonalds app, if you haven't already, and register the piece using the 12-digit code. That'll make sure you're ready to claim your prize once you've completed the set.
Next, you need to find the rest of the colour set. Keep buying eligible McDonalds food until you get the properties you need – it shouldn't take too long, and with the value of the prizes in the Canada McDonalds Monopoly game you shouldn't be too worried about spending a lot on food either – it'll be worth it!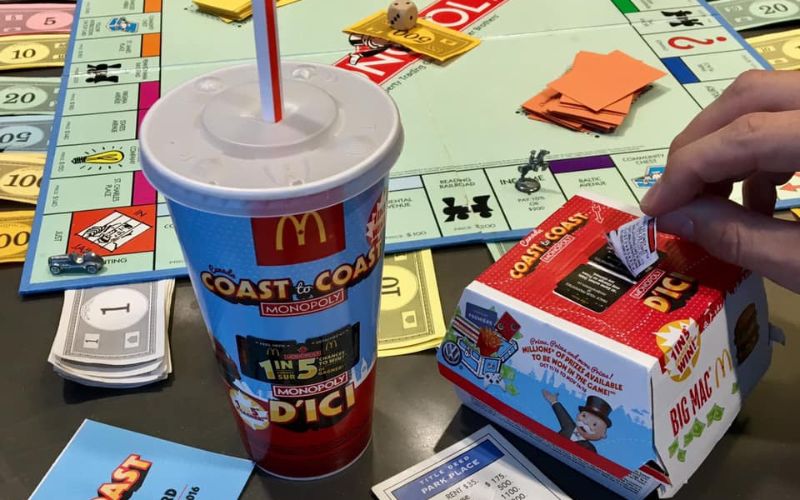 One thing you shouldn't do is try to buy the missing Monopoly pieces that you need. Firstly, because the tokens can be registered on the app, someone could sell you one that they've already registered.
After all, if it's a common property, they aren't going to be worried about claiming the prize if they have duplicates, but because it's registered to another player it would be void for you.
Also, if you were found out, your claim would be invalidated – McDonalds doesn't allow players to buy or sell pieces in the terms of the promotion. Imagine finding out you'd got a super-rare token but were then disqualified from claiming!
The Rare McDonalds Monopoly Tickets in Each Colour
Here's a breakdown by colour of all the properties in the Canada McDonalds Monopoly game, and which ones are rare:
Dark Blue
The rare dark blue property is Fairmont Le Chateau Frontenac. The common dark blue property is Niagara Falls.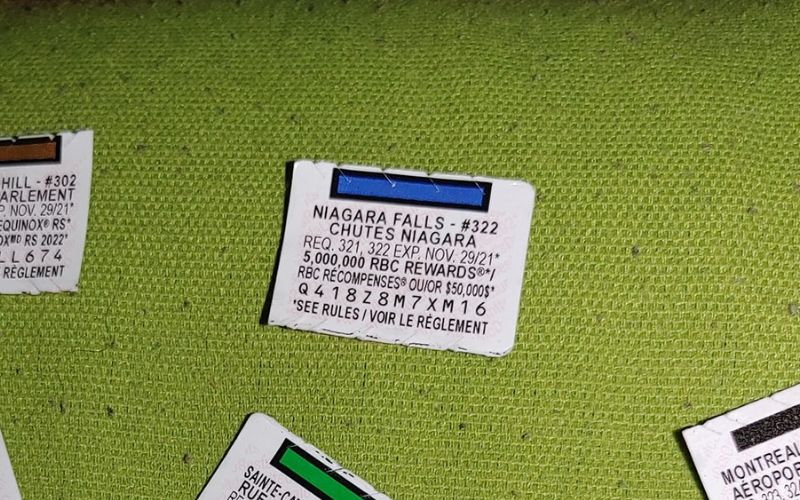 Green
The rare green sticker is Portage and Memorial. The two common properties in the green set are Robson Street and Sainte-Catherine Street.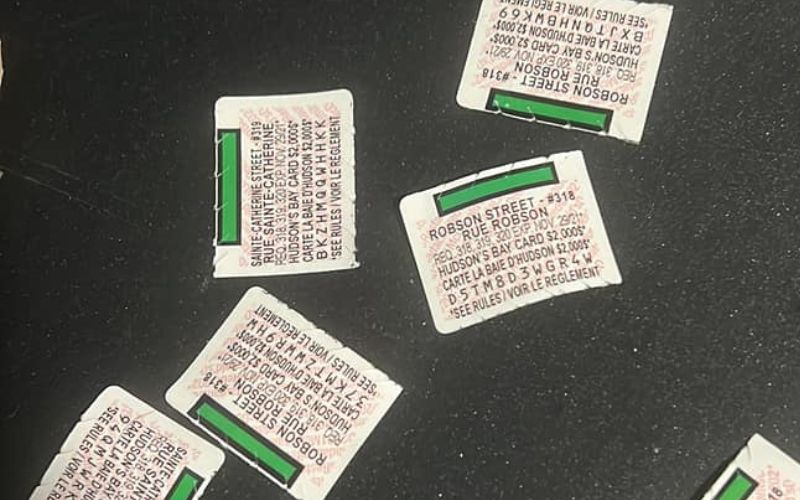 Yellow
The hard-to-find yellow property token is Whistler. The two other properties are Algonquin Provincial Park and Wapusk National Park.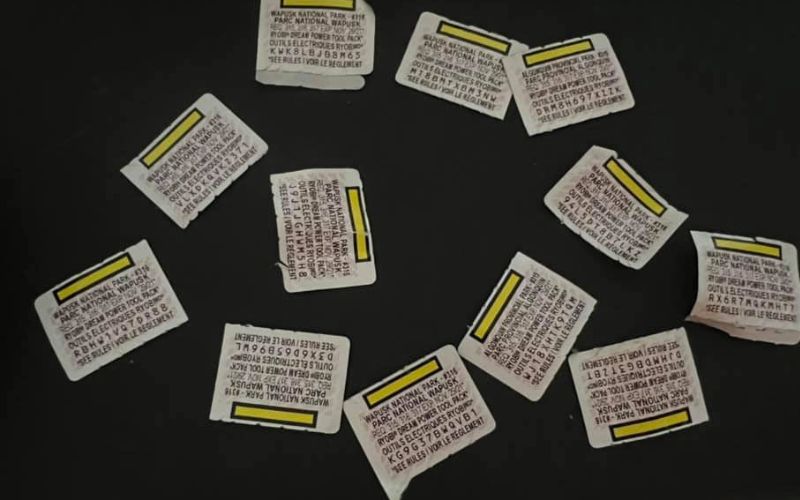 Red
The rare red property in McDonalds Monopoly is Confederation Bridge. Baffin Island and Bay of Fundy are the two common properties in the red colour set.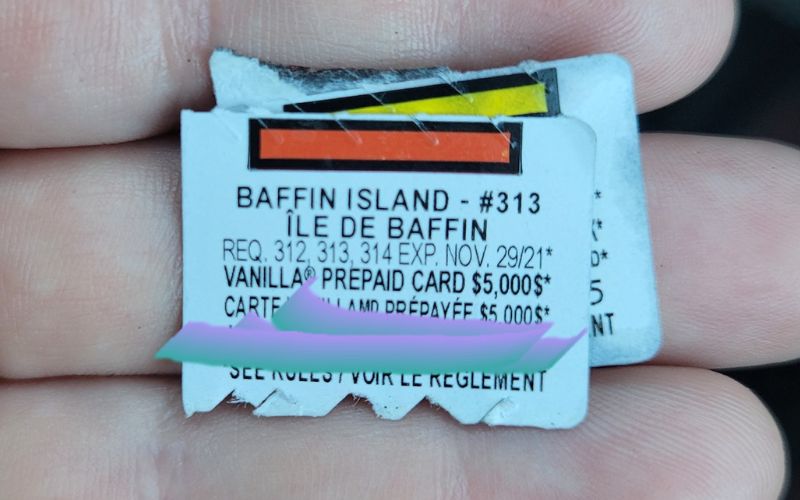 Orange
Tunnels of Moose Jaw is the rare orange property in this year's McDonalds Monopoly. Both Signal Hill and Peggys Cove are common.
Magenta
In the magenta set, the rare token to look out for is Perce Rock. Miles Canyon and Columbia Icefield are the other two properties, and these are common.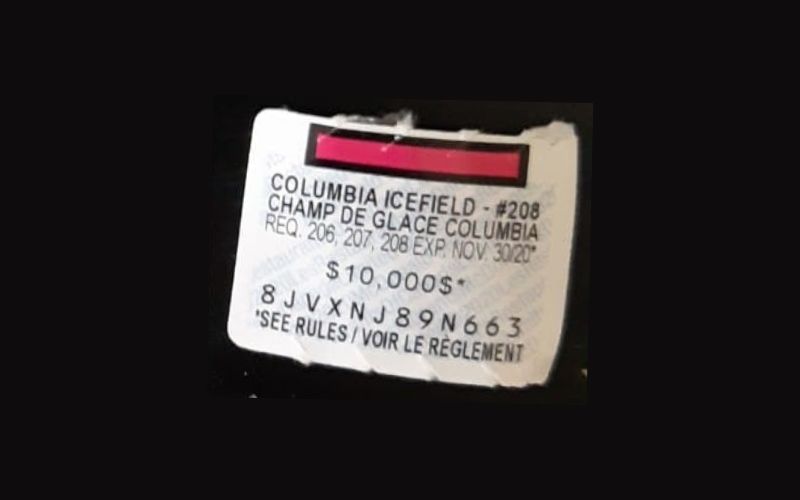 Light Blue
Mackenzie River is your rare property for the light blue set. The other common properties are Lake Louise and Lake Athabasca.
Brown
Rideau Canal is the rare brown property in 2022 McDonalds Monopoly. Parliament Hill is the common one.
Airports
Of the four airports in McDonalds Monopoly, the rare one to look out for is Vancouver Airport. Montreal Airport, Toronto Airport and Halifax Airport are common.
Highways
There are two highway properties in McDonalds Monopoly. Transcan Highway is the rare one, while Sea to Sky Highway is common.
RMHC
Of the Ronald McDonalds House Charity properties, the rare one is RMHC Toronto. RMHC Alberta and RMHC Montreal are common. Complete this set and you win a prize for yourself and a charity donation for your local Ronald McDonald House Charity.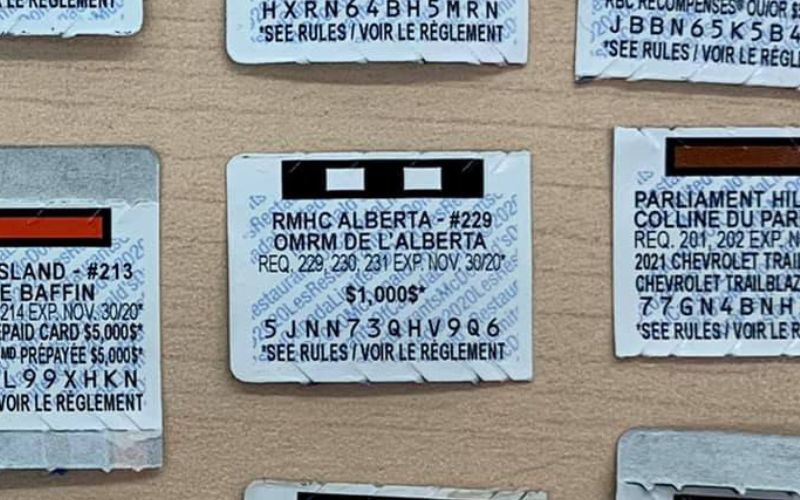 The Bottom Line
Remember that finding a rare property alone isn't enough – you need the full set. But there are millions of common game pieces, so just keep buying food until you have the set.
And don't be too disheartened if you don't find a rare piece – there are millions of instant win prizes that you could also uncover.