McDonalds Monopoly 2023 is already over in Canada, after giving you the chance to win some amazing prizes – and some free food, if you were lucky.
There were around 23 million prizes to be won, so plenty to get excited about.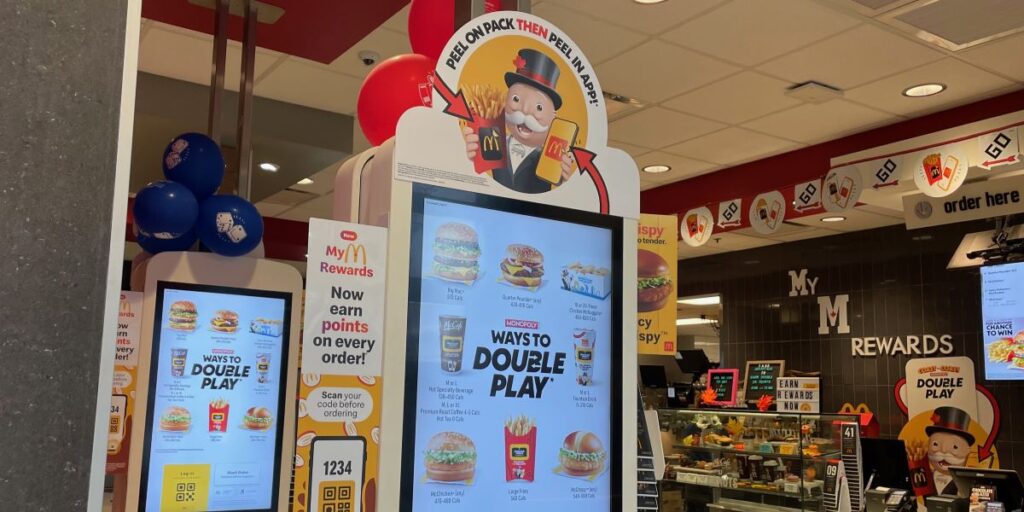 Let's take a look at everything you need to know about the Coast to Coast Canada Monopoly game, including start and end dates and those all-important prizes – that way, you're ready for its return in 2024.
McDonalds Monopoly Canada Dates
McDonalds Monopoly Coast to Coast started on 3rd October in Canada. It takes place at the same time every year and runs for around five weeks, giving you plenty of opportunities to visit or order online to collect game pieces.
The Monopoly Coast to Coast game ended on 6th November 2023. You then had until the end of November to claim any prizes you've won – this is more generous than some other versions of McDonalds Monopoly around the world where the window to claim prizes ends much sooner.
Claiming a prize means following the instructions once you've chosen the option to redeem a win. If you register your game pieces on the app but you don't complete the redemption process before the deadline, you won't win, so don't delay – you don't want to miss the deadline!
Also, make sure that you keep any game pieces you've collected, even if you've registered them on the app. You'll usually need the physical game piece to claim a prize, especially for the bigger wins.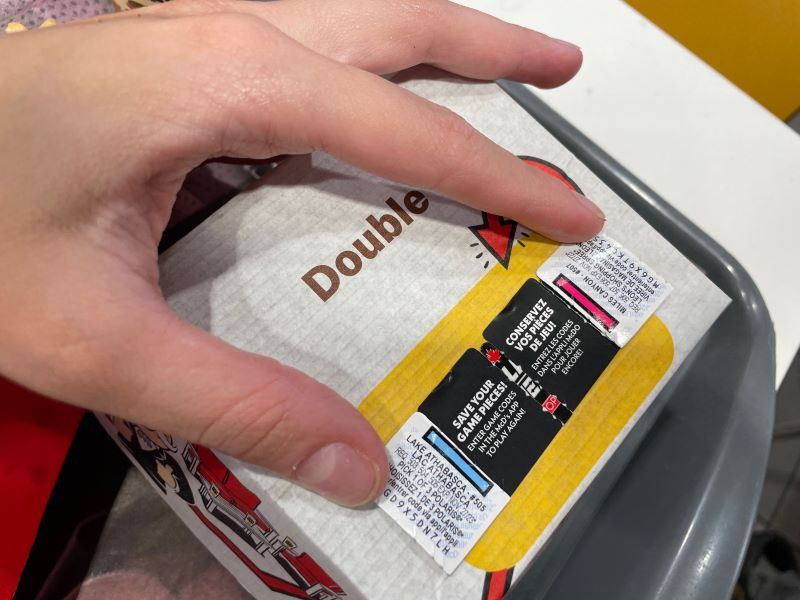 How To Play McDonalds Monopoly in Canada
In order to play the Monopoly game at McDonalds Canada, you'll need to buy eligible food items from the menu. Not everything on the McDonalds menu will come with a game piece, so make sure you choose carefully.
Most items come with one game piece, which gives you two game stamps. These stamps will either be an instant win, or they'll be a property token.
When it comes to how to win McDonalds Monopoly Canada, there are two options – if you get an instant win then you've won already, and you just need to claim your prize. If it's a property token then you need to collect all the tokens in that colour set.
You can redeem prizes through the McDonalds app on your phone, where you can also register your game stamps to make sure they belong to you. But you still need to keep them in order to claim your prize.
If you want to, you're able to pick up a McDonalds Canada Monopoly board in store to help you track prizes, or just use the app. You don't need the board to make a claim, it's just if it will help you see which properties you still need.
For anyone who wants to know all the terms and conditions, you can check the full McDonalds Canada Monopoly rules on both the McDonalds website and the McDonalds app once the promotion has started.
They're fairly standard though – the only things you need to know are how to win, that you need to retain your stamps, and that employees and their family members can't play.
What McDonalds Items Have Monopoly Stickers in Canada?
There's a long list of food items that do come with game pieces in McDonalds Monopoly. These include:
Fountain drinks (medium and large only)
Triple Thick milkshakes (medium and large)
Most medium, large and extra-large hot McCafe beverages
Big Mac/Double Big Mac
Quarter Pounder burgers (all variants)
McChicken Sandwich
Habanero McChicken Sandwich
McCrispy Sandwich (all variants)
Sharer Nuggets (10 and 20 Piece)
Large Fries
All McMuffins except Sausage McMuffin
Hash brown
Every item on the menu gets you one game piece, which comes with two game stamps. The only exception is the 20-piece nugget box, which comes with two game tokens (so four game stamps).
You can get the game pieces whether you order in-store, at the drive-through or if you order a McDelivery through Uber Eats, Door Dash and Skip The Dishes.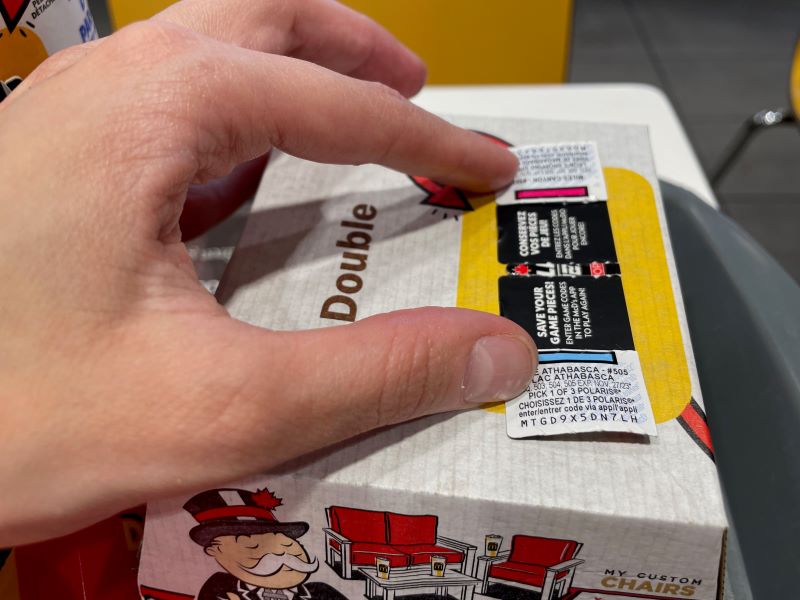 What Are The Prizes in McDonalds Monopoly?
The McDonalds Canada Monopoly Prizes for 2023 included a Chevrolet Trax 2RS, $50,000 cash and various other prices worth hundreds or potentially thousands of dollars.
There isn't really a single stand-out prize, because there are a handful of top prizes that have amazing value.
Other prizes include vacations, expensive tech bundles, and gift cards.
Then there are the instant win prizes – unlike some versions of McDonalds Monopoly around the world, these don't tend to include the same huge prizes as the Collect & Win prize list, but there are still some great prizes to look for including gift cards, entertainment subscriptions, home appliances and more.
Finally, there are the food prizes – these are also instant win, and you've got a much better chance of winning these. The prizes aren't the top food items, but smaller options. The McDonalds Monopoly Canada food items that you can win include cheeseburgers, medium fries, small fountain and hot drinks and select sandwiches.
Which Monopoly Pieces Are Rare?
With the Collect & Win game, there aren't an equal number of property stamps of each type. Instead, every colour set has a rare piece – one that essentially guarantees you the prize if you find it. There'll only be as many of this property token as there are prizes to be won – so if there are 2 cars, there will be 2 of the rare token for that colour set.
If you find a rare token, you should register it immediately and keep it safe – and then, you'll want to keep playing to find the rest of the colour set, which shouldn't be too difficult with how common they are.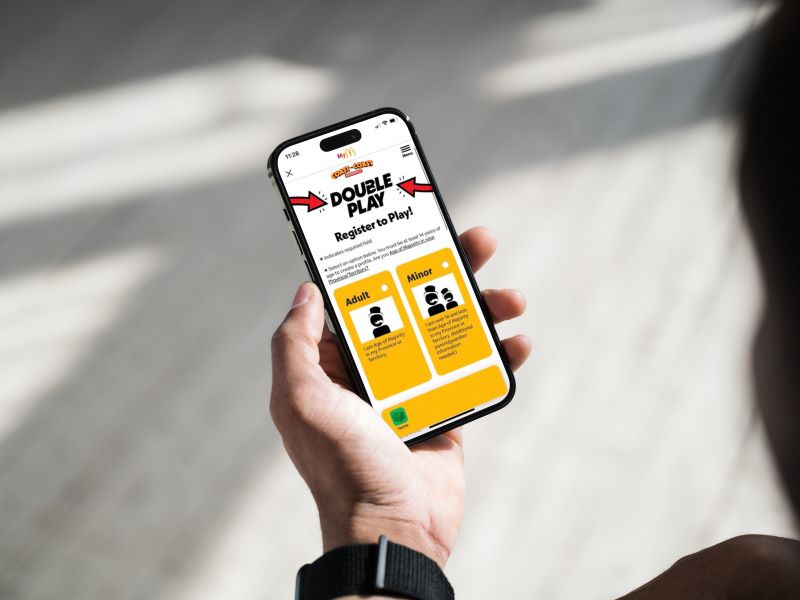 Don't be tempted to buy the missing properties that you need. It's risky because firstly, it's against the terms and conditions and could see your claim invalidated. And secondly, because the person selling the token to you may have already registered it, and could be scamming you.
Rare Monopoly McDonalds pieces include Rideau Canal for brown, Tunnels of Moose Jaw for orange and Vancouver Airport for the airports. Make sure you check the list of all the McDonalds Monopoly rare pieces to see if you've found one.
The Bottom Line
Five weeks isn't a huge amount of time, and the best prizes are only going to go to those people lucky enough to find the rare tokens. So for the best chance of winning in McDonald's Monopoly Canada game, make sure you start playing as soon as you can when the game returns in 2024.
Register every game piece, even if it's a duplicate, because you'll also unlock rewards as you go. But if you just want to win, the best way to do it is to just keep visiting your local McDonalds store, or ordering online, and hoping that you either pull a rare property or that you get an instant win.
Related Posts