Say you pull an instant win game piece from your Maccas Monopoly meal, or you complete a property set, or you get a message in the app that you've won a prize. Congratulations!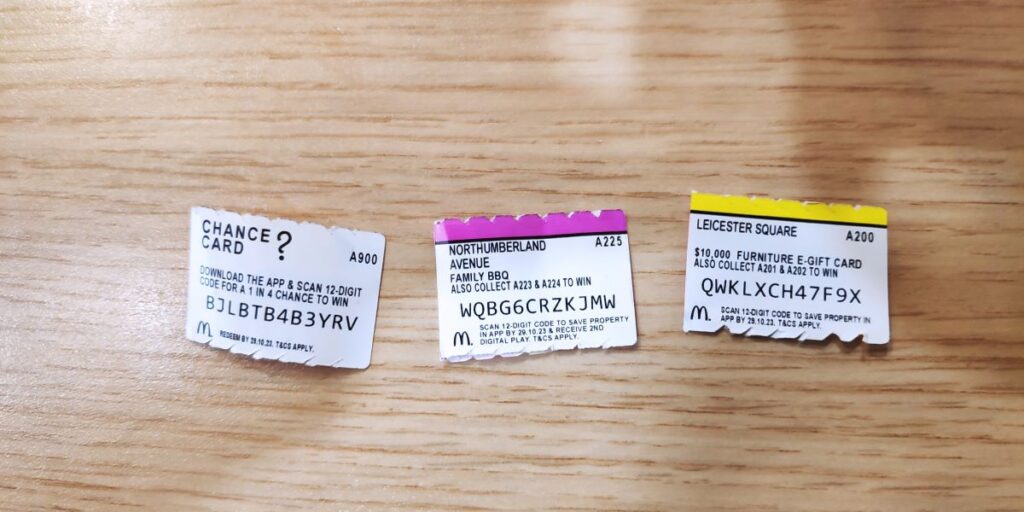 But now what? How do you actually get your hands on your prize?
Here's everything you need to know about claiming prizes in Maccas Monopoly Australia in 2023.
How to Redeem a Prize in McDonalds Monopoly
The way you claim prizes in Maccas Monopoly depends on whether it's a food prize, or something else.
For non-food prizes, you can't claim them in a McDonalds restaurant. Instead, you need to:
Scan the game piece(s) for your win the MyMaccas app
Once your prize pieces are registered, you'll be prompted with a message saying you've won
Tap on the prize section of the app to follow the steps to claim your prize
Depending on the level of the prize, there may be a period where McDonalds needs to verify your claim. Make sure you keep your game pieces safe, as they may ask for evidence of the game pieces.
Smaller prizes, including any digital vouchers, will typically be awarded instantly once you claim.
If the prize is a voucher code, you'll normally receive it via email to the address you've used when registering with the MyMaccas app. If it's a physical prize, delivery will be arranged with you as part of the claims process.
How to Redeem a Food Prize in McDonalds Monopoly
Instant Win food prizes can be claimed in a McDonalds restaurant, regardless of whether it's a physical game piece you've peeled from your food, or if it's a digital piece you won in the app.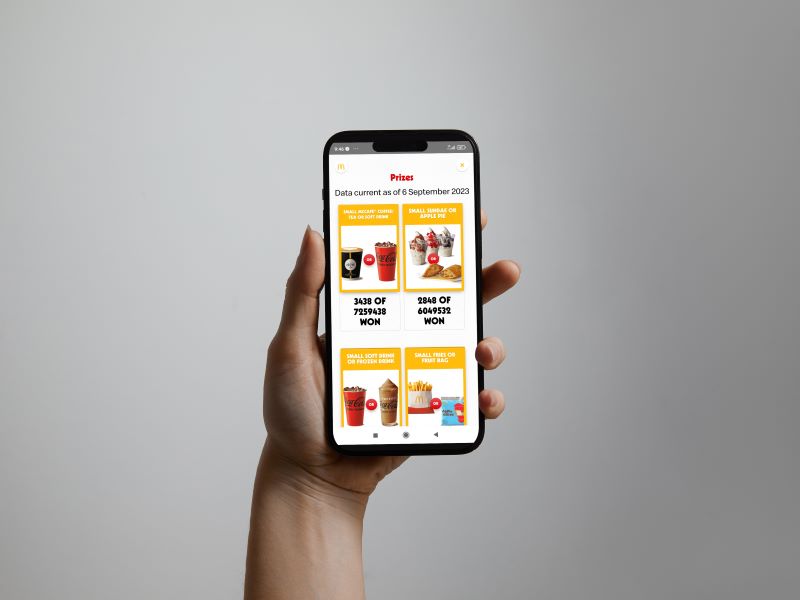 You can present the winning sticker to a crew member in the store to claim your prize, or if you've registered it in the app, you can redeem it as part of a collection order. You can't claim prizes for a McDelivery, unfortunately.
It's important to note that you can only claim one instant win food prize per person on each visit to a restaurant. Don't save up a load of wins, hoping to go an enjoy a feast.
Deadline to Redeem Prizes in Maccas Monopoly
While the purchase period for Maccas Monopoly ends on 24th October 2023, you have a few extra days in which to claim your prizes. The promotional period ends on 29th October 2023 at 23:59pm, so make sure you've claimed your prizes by this time.
Obviously if you win a breakfast item, you'll need to claim it before breakfast service ends on that day.
The Bottom Line
Claiming your Maccas Monopoly prizes is pretty straightforward. Food wins can be claimed in any Maccas restaurant, and for the other prizes you typically just need to fill in some details about you and where you bought your food, and then the claim will be checked.
So, you've no excuses – if you do win, get the claim started, so you don't miss out on what you've won!
Related Posts: