Over recent years, the range of Monopoly games has expanded dramatically to include loads of officially franchised versions tied to popular films and TV shows. There is everything from Star Wars to The Walking Dead, and James Bond to Pokemon.
So, surely there must be a Monopoly Harry Potter Edition?
Well, let's find out….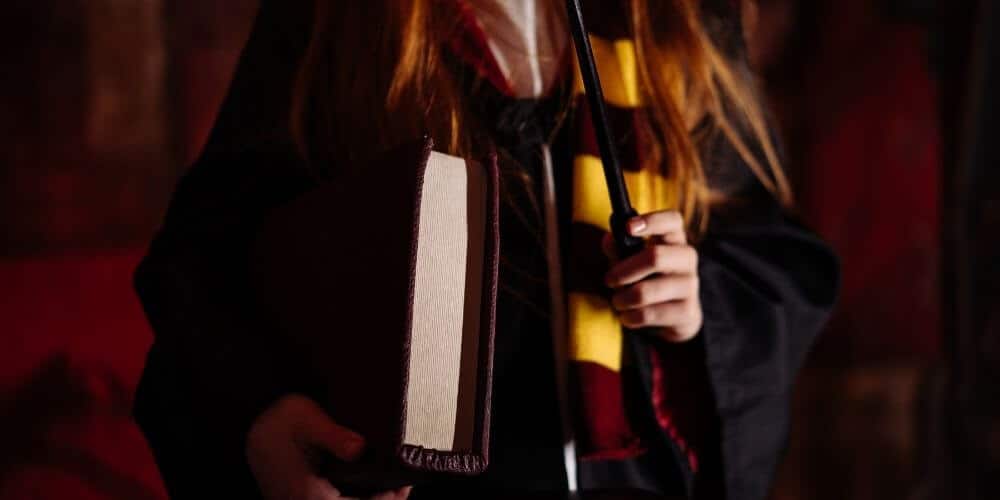 Is There A Harry Potter Monopoly?
There is not currently a Harry Potter-themed Monopoly game. Although pairing the very popular and successful game of Monopoly with the very popular and successful world of Harry Potter seems likely to be a huge hit, there is not yet a Monopoly Harry Potter Edition.
It's very surprising that there isn't an official Harry Potter Monopoly board game, it's not like they have been shy about producing all sorts of other movie tie-ins. There's not even a Harry Potter Monopoly UK game, even though the books were written by a UK-based author.
Why Isn't There a Harry Potter Monopoly?
There is no Harry Potter Monopoly because a licensing agreement has not been made between Hasbro (the makers of Monopoly) and Warner Bros (who made the movies), to produce the game.
I received the following email from the editor of WorldOfMonopoly.com with a possible reason as to why there is no Harry Potter Monopoly…
So, the rumor is that J. K. Rowling hates Monopoly so much that she will not authorize a version to be made.
However, this isn't as straightforward as it may seem, because the Scottish creator of Harry Potter, J. K. Rowling, is actually featured as a space on the Monopoly Scotland Edition.
Christmas games continue, getting ready to play, I spy J.k Rowling and oil rigs 😀 #scottishmonopoly. #scottish #scotland #monopoly #JKRowling pic.twitter.com/MtCF1Eb8JI

— OysterCroft (@SlainteSauces) January 4, 2022
It certainly seems strange that J.K. Rowling would turn down a potentially huge Harry Potter and Monopoly collaboration, but then allowed her own name and face to be printed on a Monopoly board.
Of course, we don't have any figures on the financial implications of each of these deals to comment on how much of a factor that played in the deals.
Unofficial Harry Potter Monopoly Games
It seems like a combination of Harry Potter and Monopoly would be very popular. Over the years there have been quite a few unofficial Harry Potter Monopoly games made.
There were a few different sellers on Etsy that listed their own Harry Potter Monopoly editions and some of them looked great.
But, there aren't any listed at the moment, so it seems likely that the sellers got told to remove the listings since they had no official license to sell the game.
This is something that Warner Brothers is very strict about. In my local town, there was a bar called Horcrux Emporium until the owner got into hot water and was ordered to change the name.
Is There Going To Be A Harry Potter Monopoly?
Over a decade has passed since the final Harry Potter movie was released in 2011. Given that no Harry Potter Monopoly game has been released in all that time, it seems unlikely that one would be now. However, Harry Potter remains phenomenally popular so you never know.
However, there are a few other options for Harry Potter fans looking for a board game featuring their favorite witches and wizards.
Here are a few of my favorites…
1. Clue: Wizarding World Harry Potter Edition
This Harry Potter version of Clue takes the classic murder mystery game and gives it a wizarding twist. As you would expect, it is a whodunit where you take control of one of the characters (Harry, Ron, Hermione, Luna, Ginny, or Neville) to try to solve the mystery of who vanished and what spell was used.
The best thing about this version, what gives it a real Harry Potter vibe, is that there are wheels on the edge of the board that players can turn to reveal changing staircases, secret passages, or the Dark Mark might appear. It's a pretty cool feature and the whole game board has a nice Marauders Map feel.
2. Trivial Pursuit: Wizarding World Harry Potter Edition
This is a game for true Potterheads, with over 600 questions all about the adventures of Harry and his friends. The Harry Potter Edition is a compact version of the famous Trivial Pursuits trivia game and can easily be taken with you wherever you fancy testing your knowledge of the world of Harry Potter.
3. Pictionary Air: Harry Potter
Who doesn't love a game of Pictionary? The famous drawing game is always fun to play with friends and family and this Harry Potter version doesn't disappoint. It actually puts a really magical and modern twist on the traditional game as you don't just draw on paper with a pencil, you draw in the air with a magic wand!
It's a pretty cool way to play and definitely makes it more Harry Potterish. To make the magic come to life you simply download the Pictionary air app to your mobile phone and your wizard friend will appear alongside the drawing that they have created with their wand!
4. Uno: Harry Potter Edition
Another family favorite gets the Harry Potter treatment with this new version of the popular card game, Uno. All of the cards feature images of characters from the movies – this includes some of the supporting cast like Hagrid, Dobby, and Snape as well as the main trio and Dumbledore.
The gameplay is largely the same as classic Uno but they have included an extra Sorting Hat card and the colors represent the houses at Hogwarts so there are some nice Harry Potter touches.
This is just a small selection of Harry Potter board games, there are loads to choose from, which just makes it all the stranger that there is no Harry Potter Monopoly game!
How to Make a DIY Harry Potter Monopoly
If those other Harry Potter games don't cut the mustard and you're really keen to play Harry Potter Monopoly, you could always make it yourself.
It is actually not hard at all to make your own Harry Potter Monopoly board, and I'm here to help. Just head over to my step-by-step guide to how to make your own Monopoly game and you'll see that it's actually pretty easy.
You'll just need to put on your wizard hat and think about what features from the world of Harry Potter you'd like to include. What would you have as the most expensive properties? What could replace the Chance and Community Chest cards? What could you have as railroads (Kings Cross Platform 9 ¾ would surely be one!), and utilities?
It's really fun to make your own Monopoly game and not as hard as you might think, I've even got some printable Harry Potter Monopoly money templates for you to use.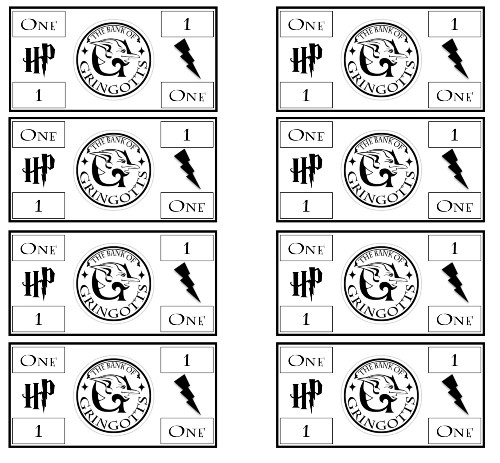 To Conclude
Unfortunately, there is no official Harry Potter Monopoly game. But that doesn't mean that you can't play Harry Potter Monopoly, you just have to make your own version!
This is actually a really good thing, because you can personalize it and make sure that it includes everything that you love best about the books and movies. Even call it something similar to the books – Harry Potter and the game of Monopoly.
Sure, it's not as high-stakes as the Triwizard Tournament but it's still fun. If you want to play official Monopoly games, then maybe check out the most popular Monopoly versions you can buy instead.
Related Posts: