In this PS4 Monopoly review, I'll explore the pros and cons of the Monopoly PlayStation 4 game and offer my opinion on whether it's worth adding to your PS4 collection.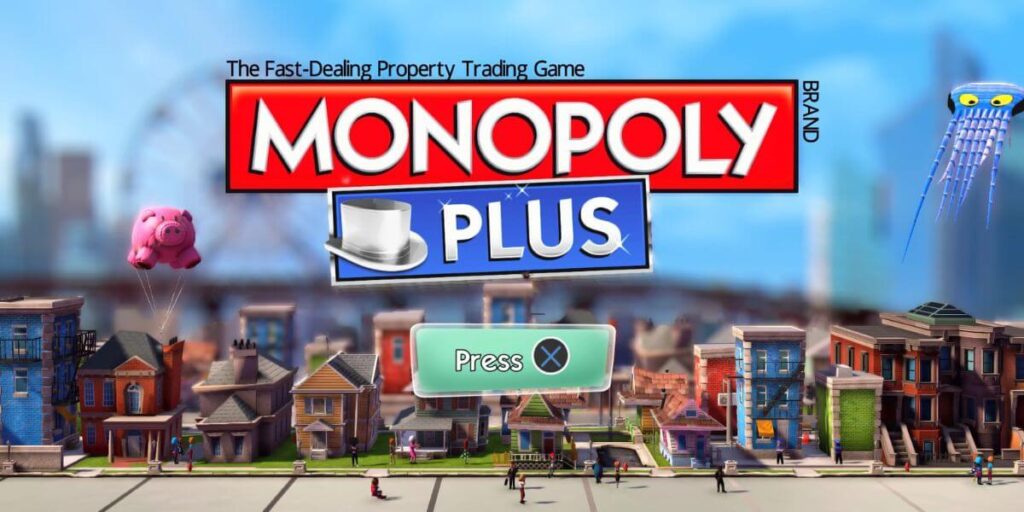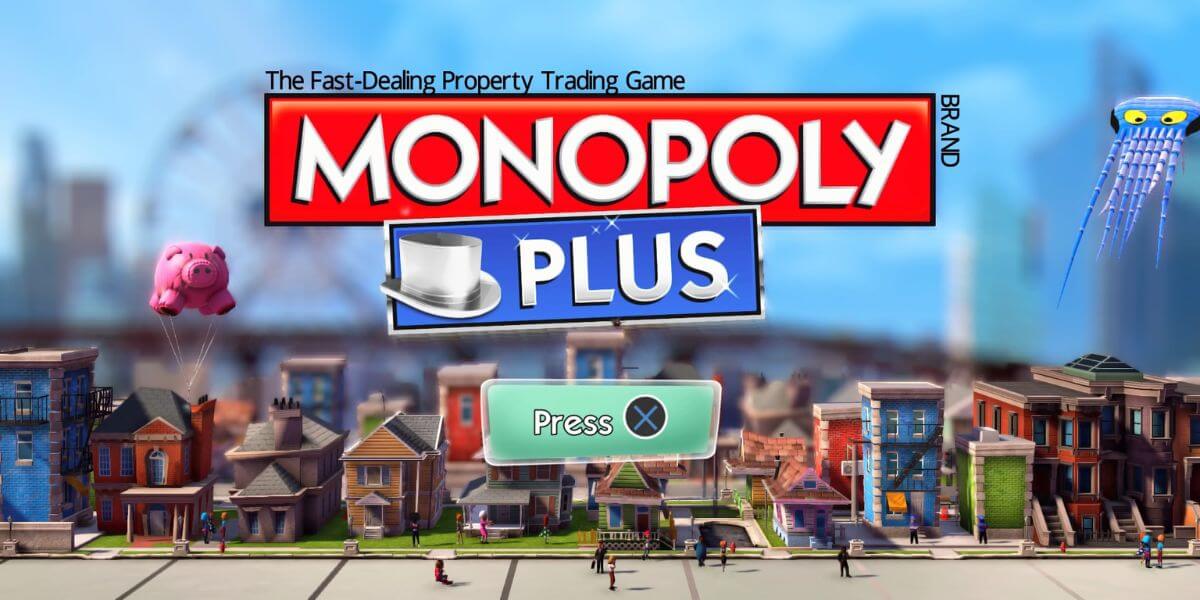 Monopoly PlayStation 4 Review
Summary
The PlayStation 4 version of Monopoly is a brilliant version of the game we know and love, expertly transferred into a modern video game format, with plenty of (optional) bells and whistles.

The animations of the playing pieces are utterly charming, with the cat running around the board being a particular favorite of mine. The animated dice rolling is also satisfying.

How does Monopoly work on PS4?
The PlayStation 4 Monopoly game is actually "Monopoly Plus", and it comes with two boards. There's also the option to purchase more, but I've found that the two included boards are more than sufficient!
It's really quick and easy to get playing Monopoly on PS4. Once you start the game, you'll be playing within minutes! It's much faster than setting up a physical Monopoly board!
You begin your game by selecting your language. You then choose whether to play locally or online. If you're new to Monopoly for PlayStation 4, I'd strongly suggest starting off with the local mode.
Choosing your board
So, then, what are the two monopoly boards included from the get-go on Monopoly for PlayStation 4?
The two included boards on PS4 Monopoly are the "Living Board" and the "Classic Board".
The Classic Board is the Monopoly board as we know and love it, so if you want an experience that's as close to the traditional Monopoly board game as possible, just on your PS4, opt for the Classic Board.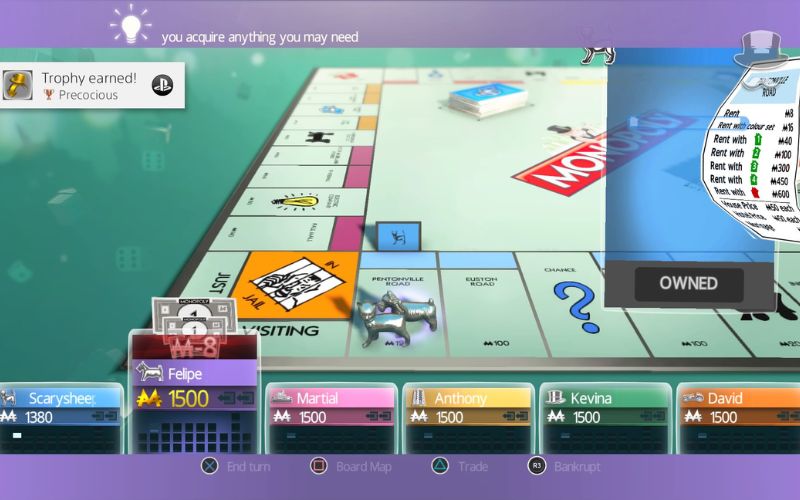 On the Living Board, the backgrounds are populated with animated characters and vehicles, giving the feeling of playing Monopoly in a living, breathing world, rather than just on a flat 2D board.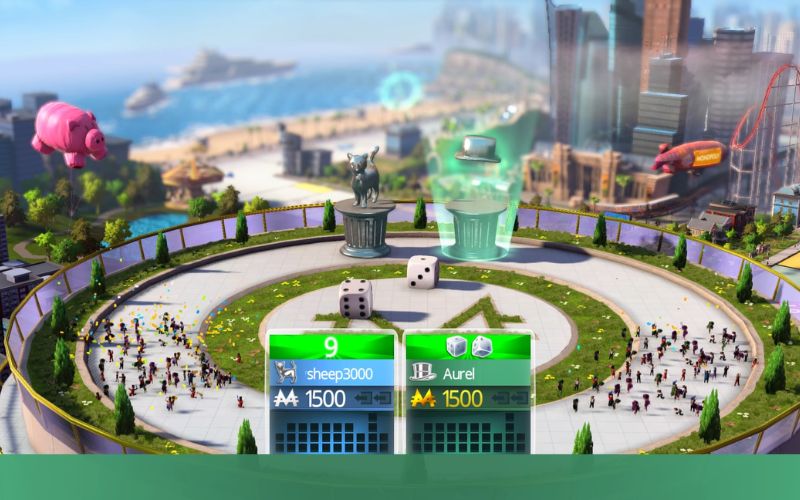 The Living Board is the kind of thing that's only possible in a video game, and it elevates Monopoly for PlayStation 4 above being just a straightforward adaptation of the standard Monopoly board game.
Don't get me wrong, I'd have been more than happy with a decent simple video game version of Monopoly on PS4, and you certainly get that with Monopoly for PlayStation 4, but for me, the Living Board makes Monopoly for PlayStation 4 even more fun to play, and while some Monopoly purists may find it a little bit too gimmicky, I think it's a nice option to have.
Rules and players
Once you've selected your board, you can choose from different sets of rules to play by, tweaking the game to get the Monopoly experience that suits you.
For Monopoly purists, there's the option to play using the classic rules. Or a good one if you're pushed on time is the "Speed Dice" rule set, which makes gameplay a bit quicker.
After you've selected the rules that suit your personal style of play, you can then choose your preferred control method. If you have the PlayStation app on your phone or tablet, you can choose to play using those, but I prefer to stick to the standard control method of the PlayStation's DualShock 4 controller.
You may find phone or tablet controls useful for multiplayer games of PS4 Monopoly if you only have one controller, though there is the option to share a single controller by passing it from player to player from turn to turn.
For the purposes of this review, I'm playing the game as a single player, playing against an AI opponent. But, it's a lot of fun to play local multiplayer PS4 Monopoly with friends and family too.
You can have games of Monopoly for PS4 with two to six players, with AI opponents filling as many of the slots as you like. When playing against the AI, you can choose from several difficulty levels ranging from Very Easy to Hard, so whether you're a Monopoly Master or a Monopoly noob, you'll be able to enjoy yourself with Monopoly on PS4!
As per the Switch version of Monopoly, you can have up to three games on the go at any time, with games autosaving at the end of each turn – making it possible to have, say, a family game on the go alongside a solo game and a game for you and your partner.
Online Play
Once you've got to grips with Monopoly on the PlayStation 4 in local mode, it's definitely worth venturing online to play against other Monopoly fans all over the world.
When hosting an online game of Monopoly on PS4, you can choose for it to be friends only, or for anyone in the world, which is handy if none of your PS4-owning friends are free, or if, heaven forbid, they don't like Monopoly!
One thing to note is that if you want to play Monopoly with friends online, you all need to own the same version of the game (this means that all players need to own either the standalone Monopoly for PlayStation 4 game or the Hasbro Family Fun Pack.)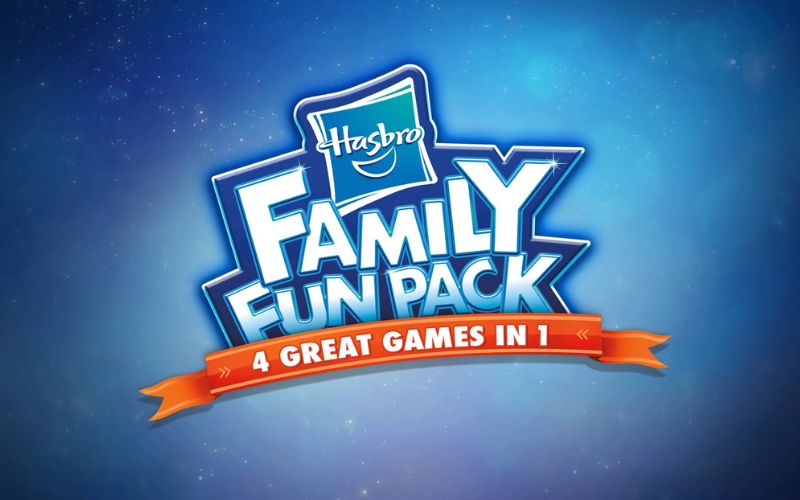 Even though both of these PS4 Monopoly games play identically, you can't mix and match online players from the standalone game with online players from the Hasbro Family Fun Pack. This is a real shame, and I'm sure Ubisoft could have found a workaround for this issue, but sadly, that's just how it is!
Of course, as with all online PlayStation 4 games, you must be a member of PlayStation Plus at the Essential tier or higher to play online.
One other bugbear about playing PlayStation 4 Monopoly online is that if the person hosting the game quits, then the game will abruptly end. (So, if you're the host, please try to avoid doing this, if at all possible! It's pretty annoying!)
Is Monopoly fun on PlayStation 4?
Short answer: yes! Slightly longer answer: Definitely yes!
It's Monopoly done well, with optional rule tweaks and lovely graphics, if that sounds fun to you (and it does to me!) then a good time lies ahead!
How Long Does a Game of Monopoly Last on PS4?
Here's the bad news for those of you short on time, a game of Monopoly PS4 lasts around 45-60 minutes, so about as long as a game of Monopoly on the physical board game.
However, you can speed things up a bit by using the speed dice rules. Waiting for others to take their turn can be tedious too, especially if the other players are AI players.
One advantage that PS4 Monopoly offers over physical Monopoly is that, because your game saves after each turn, you don't have to play a whole game in one sitting, and can come back to it at a more convenient time, which is much harder to do with the physical board game unless you're willing to leave it set up indefinitely!
How Much Does Monopoly on PS4 Cost?
Well, that depends!
There are two options when purchasing Monopoly Plus PS4: you can buy it either as a standalone game, or as part of the Hasbro Family Fun Pack collection, along with Boggle, Risk, and Trivial Pursuit.
While both of these PS4 versions of Monopoly Plus are identical, the one I went for is the Family Fun Pack version!
At the time of writing, on Amazon, PS4 Monopoly Plus bundled with Monopoly Madness is just $18, down from the RRP of $49.99. Monopoly for PlayStation 4 is often discounted, so do try to snap it up when it's on sale!
The Hasbro Family Fun Pack is currently only $16.04, on Amazon, down from the RRP of $29.99, so it really does pay to wait for a discount.
Prefer to buy your games digitally? At the time of writing, on the PS Store Monopoly Plus is just $14.99, and the Hasbro Family Fun Pack is $39.99.
Reasons to Buy Monopoly for PlayStation 4
The ability to play alone against AI players
The ability to play online against other human players across the globe
The fun animated Living Board
It's a very faithful digital translation of our favorite property trading game
Reasons to Avoid Monopoly for PlayStation 4
It's a bit slow
Online Games end abruptly if the host leaves the game
Owners of the Hasbro Family Fun Pack can't play online against owners of the standalone game
To Conclude
So, that's my Monopoly Plus PS4 review. Whether you're looking for a faithful video game adaptation of Monopoly or a version of Monopoly enhanced with a few enhancements and tweakable rules, then you won't be disappointed with Monopoly for PS4.
Despite a few minor issues, ultimately, I'd say it's a must-buy for any PS4-owning Monopoly fan, although not perfect, none of the few flaws of PS4 Monopoly spoil the game significantly.
I have included it on my list of the best Monopoly video games of all time though.
Related Posts: