Say you find a Park Lane token in Maccas Monopoly 2023 – is it rare, and is it time to start celebrating a huge win?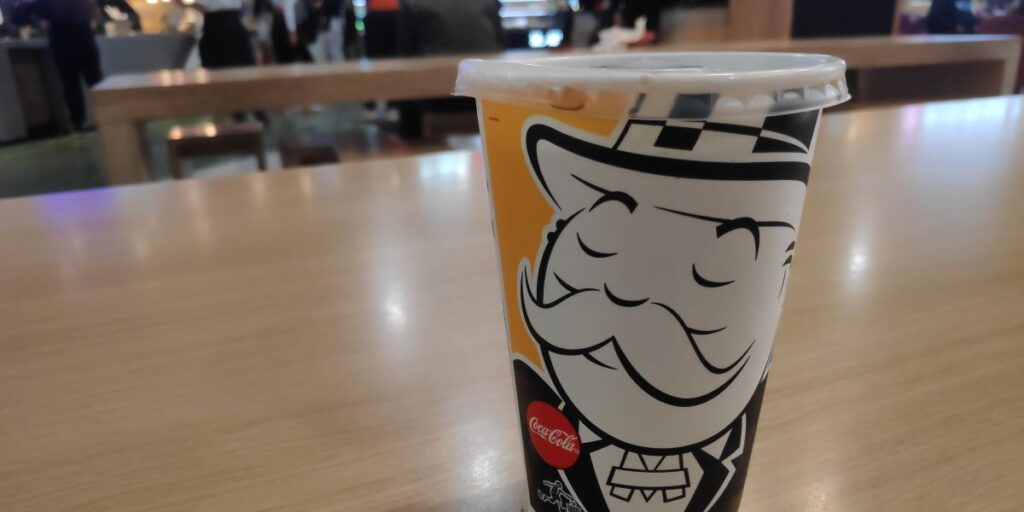 Let me tell you everything you need to know about Park Lane and the dark blue properties.
How Many Park Lane McDonalds Monopoly Australia Pieces Are There?
Park Lane is a rare piece in Maccas Monopoly Australia 2023, and so there are only five of the sticker available to collect. Mayfair, despite being the most expensive property in the Monopoly board game, is the common sticker in the Maccas Monopoly game, and so you're much more likely to find it.
All property sets in Maccas Monopoly have a rare piece. These are really hard to find, so you're extremely lucky if you get one. Park Lane is the rare piece for dark blue, but it's not the rarest piece in the promotion.
Because there are five Park Lanes to be found, you've got better odds than you do of finding properties such as Regent Street (green), Piccadilly (yellow) or Fenchurch Street Station – there's only one of each in the whole promotion.
What do you Win if you get Park Lane in Maccas Monopoly?
If you win Park Lane in Maccas Monopoly, you haven't won anything yet – you need the complete set. Once you get both Park Lane and Mayfair as a set, you've won an Oppo Find X5 smartphone.
Despite the dark blue property sets being the most expensive and exclusive in the Monopoly board game, that doesn't mean they get you the best prizes. The top prize in Maccas Monopoly 2023 in Australia is actually awarded for the green properties.
The Oppo smartphone is one of the lowest-value Collect to Win prizes in Maccas Monopoly 2023, but it's still a great prize and not one to be rejected!
How Much is Park Lane Worth in Maccas Monopoly 2023?
Park Lane in Maccas Monopoly 2023 doesn't have a monetary value. You can't sell the token – if you do and you're caught, the sticker will be voided and can't be used.
Every year, people go on social media and start asking for people to sell them the tokens they're missing, but don't be tempted! It could really backfire if you sold someone a sticker and then McDonalds voided it – they'd probably have a case to ask you for a refund, and you'd be left with a voided sticker worth nothing.
In the UK, someone tried selling a huge reel of 400 unpeeled stickers. The listing didn't last long on Gumtree!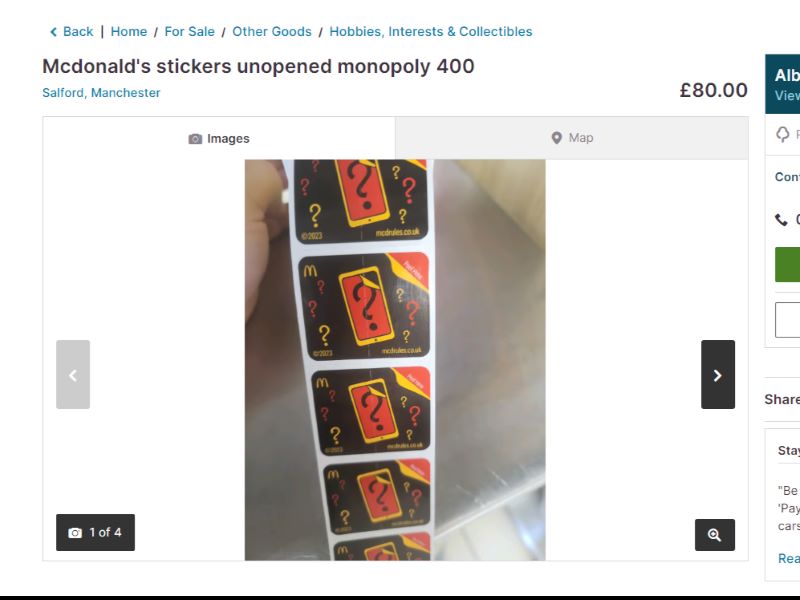 If you get Park Lane and you don't want the Oppo smartphone, claim it anyway (making sure you find Mayfair) and then sell the phone. That's a safer option than trying to sell the sticker.
The Bottom Line
Park Lane is one of the rare stickers in Maccas Monopoly, but it's not the rarest. Make sure you keep it safe if you do find it though, and start ordering some more food until you find Mayfair to match with it. That shouldn't take you long, and you'll have a brand new smartphone to claim.
Related Posts: