Making your own Monopoly board can be a fun activity, but one of the trickiest steps in the process is drawing out the actual board. It can be hard to work out how big to make each square and to ensure that all of your lines are straight.
To make things as easy as possible for you, I've created this free printable Monopoly board template which you're welcome to use.
This Monopoly game board is easy to print using your printer at home. The blank template is completely customizable so you can add in any property names that you wish to use when you make your own Monopoly board.
If you need any more help with making your own Monopoly board, I have a full guide here: How To Make Your Own Monopoly Game.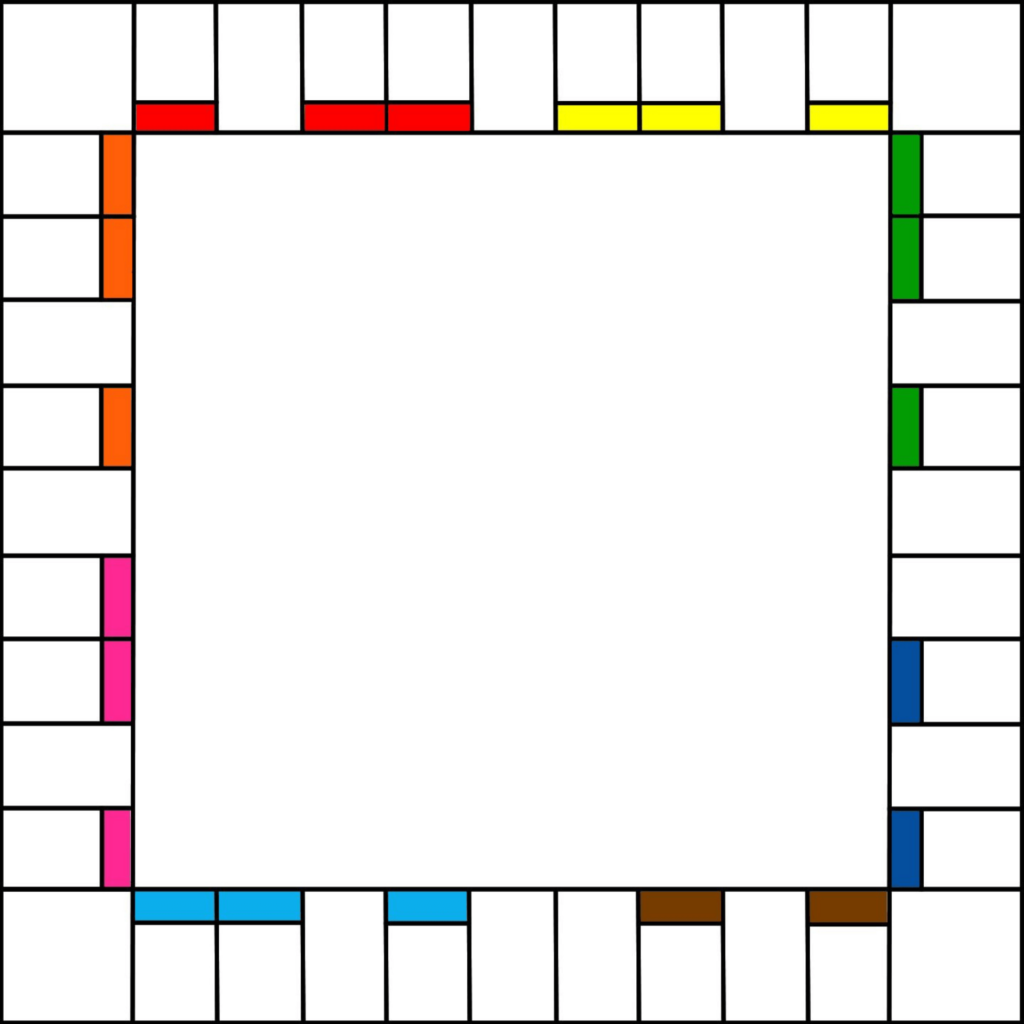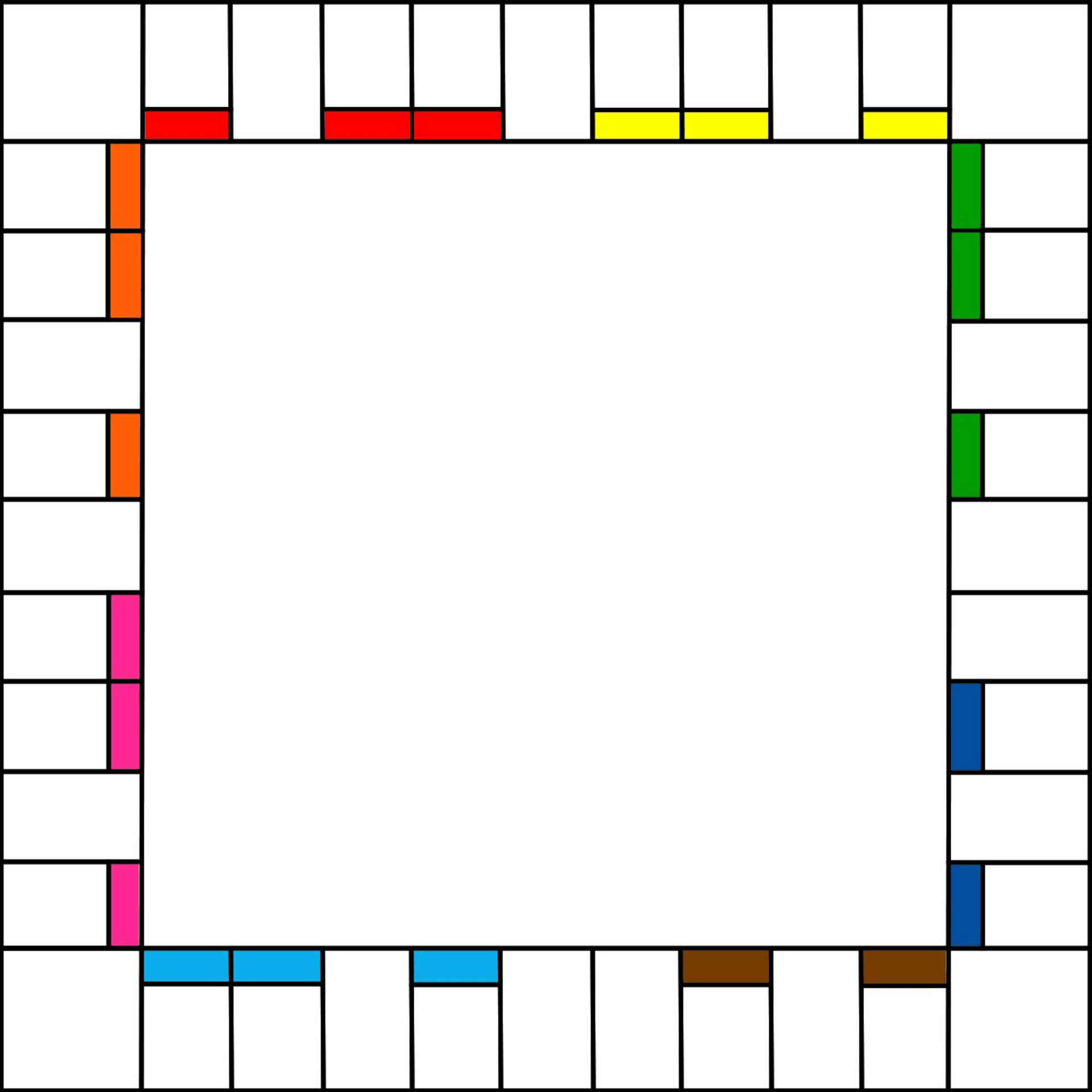 How to print this Monopoly board template
As your home printer won't print on paper that's large enough to make a DIY Monopoly board, the best way to do it is to print the board tiled over several sheets of paper and stick them together.
Click here to print the Monopoly board template.
This will print the Monopoly board game template pdf over six sheets of paper. If you use letter paper (or A4 size) then the Monopoly board will be about the right size.
You can then stick it to a card background and fill in the details according to your preferred customizations.
Making your own Monopoly board
If you'd prefer to draw out a Monopoly board then here are the Monopoly board dimensions that you'll need for the overall board and for each square.
I also have some free printable Chance and Community Chest card templates that you're welcome to use as well as some free printable Monopoly money templates.
If you find these resources to be useful when you create your own Monopoly, please consider sharing them with your friends or linking to them from your own website.
Related Posts: