The top prize in McDonald's Monopoly in 2023 is £100,000 – and who doesn't like the sound of winning that?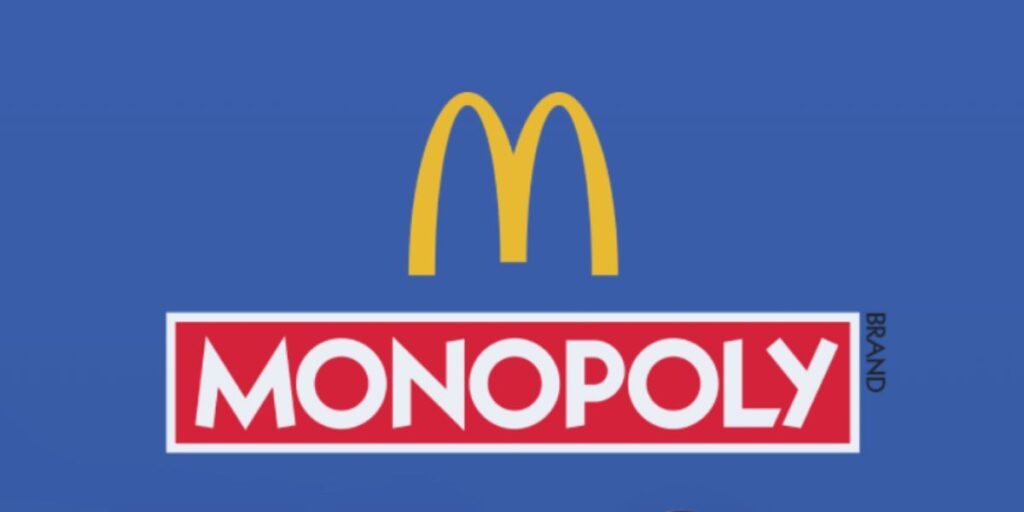 So, if you want to get your hands on this huge six-figure sum, this guide tells you how to snag the cash for yourself.
How Do You Win £100k on McDonalds Monopoly?
To win £100,000 in McDonalds Monopoly, you need to complete the Dark Blue set of properties, getting both Park Lane (ticket M520) and Mayfair (M521). You can do this with the physical stickers you peel from food items, or with the digital stickers you get in the McDonalds app.
There are five top prizes of £100k to be won. This means that there are only five of the rare Dark Blue property you can find – it's expected that Mayfair will be the rare property in 2023, similar to 2022.
Of those five stickers, four are physical stickers that will be attached to food items. The fifth is a digital peel sticker which could be awarded at any time.
Park Lane will be the much more common sticker, and you can also get it either physically as a sticker from a food item, or as a digital peel sticker. You shouldn't have much trouble finding the common sticker, you've got around a 1 in 25 chance.
Where to Get Physical Game Stickers to Win £100k
You can get physical stickers whenever you order food from McDonalds, either in person or via home delivery. You need to check which food items have McDonalds stickers though, as not all do.
As a guide, most of the large burgers have a sticker while fries and drinks have either 1 or 2, depending on the size you buy. Adding a McFlurry to your order is a great way of getting an extra 2 stickers.
There will be millions of stickers in the game, so finding one of the four rare Mayfair stickers is very unlikely – but it's definitely not impossible!
Where to Get Digital Game Stickers to Win £100k
With McDonalds Monopoly 2023, you can get digital stickers as a second chance way of winning. Download the McDonalds app and then every time you get a physical sticker, enter the code it gives you.
These codes could give you instant wins, or entries into a prize draw, but they can also give you a second property. And one of these could be the Mayfair you need to win the £100k cash.
How to Win £100k in McDonalds Monopoly via the Prize Draw
There is one other way you can win £100,000 in the McDonalds Monopoly game in 2023, and that's with the prize draw. Your digital peel stickers may sometimes give you a 'Bank or Swap' peel, which will give you a non-rare property and let you either bank it or swap it for a prize draw entry or another randomly selected non-rare property.
The prize draw is conducted after the promotion has ended. In previous years there were multiple prize draws for different prize options, but in 2023 it's just one draw to win £100,000, which lowers your chances of winning.
Final Word
I won't lie, the chances of winning £100,000 in McDonalds Monopoly aren't that great, but the fact that there are 5 opportunities isn't pretty cool, and you never know – the stickers are definitely printed, so they are out there to be won.
Don't assume you'll win the prize even if you eat at McDonalds regularly, but the best chance you have is to buy food items with more stickers, and make sure you're also scanning them into the app for that second chance.