McDonalds Monopoly has kicked off again in New Zealand, giving you the chance to win your share of a massive prize pool worth $94 million – or just an excuse to take the family for some of your favourite Maccas treats.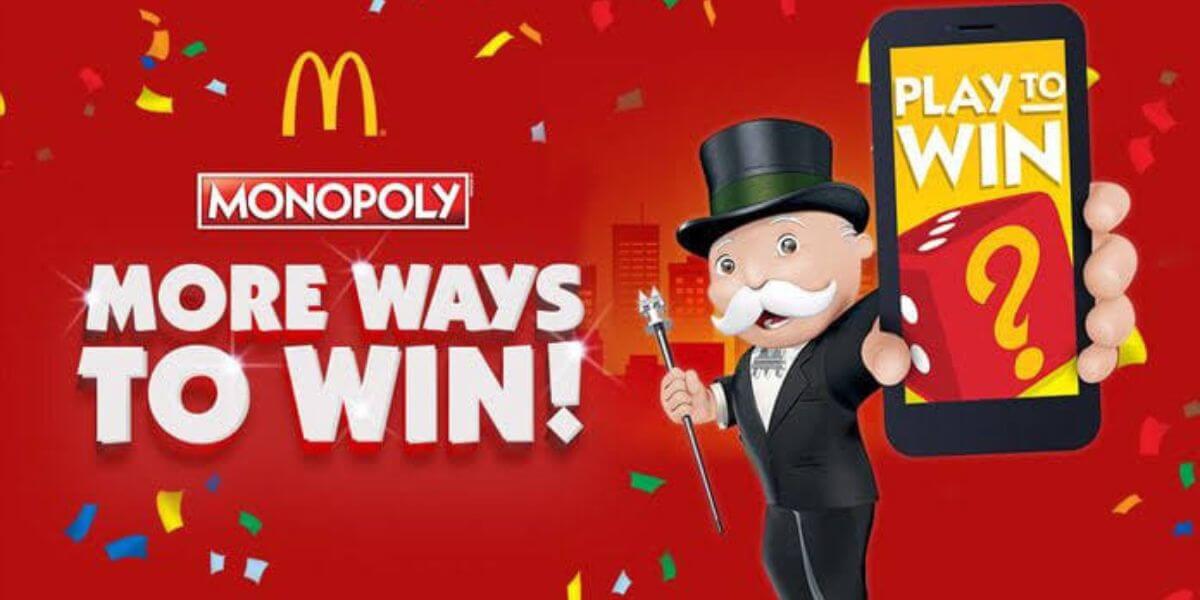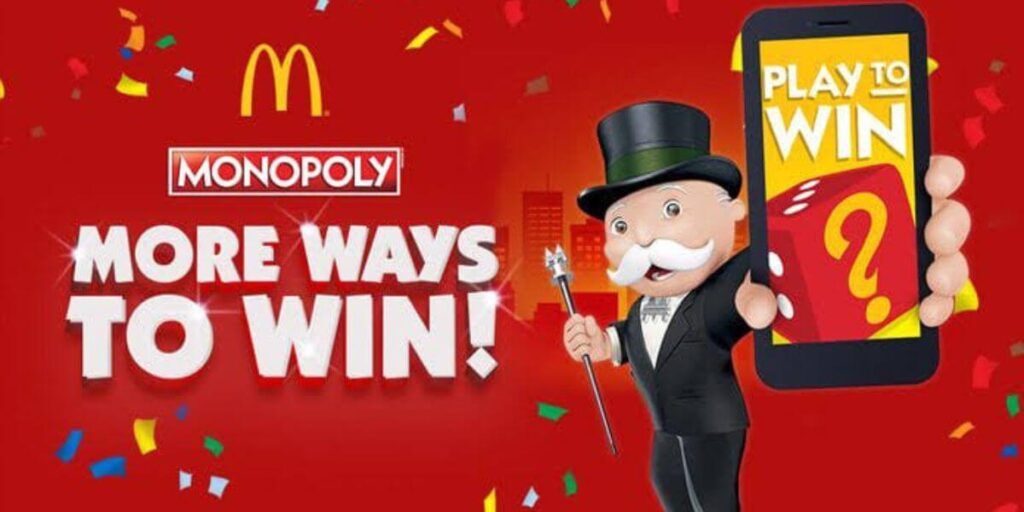 Whether you've pulled a few Maccas tickets and you just want to know whether you've got lucky, or if you're dead serious about winning some of the McDonalds Monopoly prizes this year, this guide will tell you everything you need to know.
McDonalds Monopoly New Zealand Start Date
The Maccas Monopoly promotion in New Zealand began this year on Wednesday 31st August 2022, and is due to run for almost seven weeks. The promotion is held at roughly the same time every year.
That means the promotion is already well underway, so go visit your local McDonalds store (or place an order online for McDelivery) if you want to play.
When Does McDonalds Monopoly End?
The end date of the McDonalds Monopoly NZ is set for Tuesday 18th October 2022. This will be the last day that you can buy food items that will have game stickers attached – although prizes can be redeemed up to Sunday 23rd October 2022.
This is a longer period than some other versions of McDonalds Monopoly will run for around the world, giving people in New Zealand more of a chance to win. But don't let that make you complacent – you don't want to miss the deadline to claim any prizes you've won.
And if you do happen to get a rare property, you'll want to be quick when trying to find the rest of the matching set in order to win.
How To Play McDonalds Monopoly in New Zealand
If you want to play Maccas Monopoly in New Zealand, it's really easy. All you need to do is buy food from McDonalds either in store or via McDelivery, making sure you pick items on the menu that are involved in the promotion.
The packaging for your food will have game pieces attached to them – peel them off to see what you've won. You'll either get an instant win prize, a property, or a Chance card.
Instant win stickers mean that you've won the prize immediately – congratulations! There are millions of these prizes to be won, including a mix of food items, gift vouchers and some pretty awesome physical prizes.
If you get a property token, you'll want to keep it. You only win the prize for these if you complete the set. You can register the property on the McDonalds Monopoly app, but you still need to retain the ticket to claim your prize. Keep it safe!
Chance cards act as a second chance ticket – scan these into the app and you'll either win an instant win prize, or a new property.
What McDonalds Items Have Monopoly Stickers In New Zealand?
Not everything on the McDonalds menu is included in the Maccas Monopoly promotion. Eligible items include medium and large soda fountains, thick shakes and McCafe beverages, medium and large fries, select larger burgers, 10-nugget boxes, McFlurry desserts and hash browns.
There are three burgers included in the promotion – the Gourmet Creations burger, the McSpicy burger and the Big Brekkie burger. This is more limited that in some other countries around the world.
Not everything gives you the same number of tickets either. Most of the McDonalds Monopoly food items give you one ticket, but those that give you two include:
Large drinks (soda fountain, thick shake and McCafe)
Large fries
10-nugget boxes
McFlurry
Gourmet Creations burger
It's a clever tactic to upsell you to buying larger items, but if you want to win then this is better value than buying two smaller items.
What Are The Prizes In McDonalds Monopoly?
There are millions of McDonalds Monopoly prizes up for grabs in 2022. The top prize is a Volkswagen T-Cross R-Line SUV, while the top prize available as an instant win is a year of car rental worth $20,000. There are over 7.5 million food prizes to be won as well.
Here's a look at the full prize list that you can win by collecting property sets:
| Property Set | Prize | Number Available | Value |
| --- | --- | --- | --- |
| Brown | Ultimate Bahco Gardening Kit | 2 | $1,269.50 |
| Blue | Free Fuel For 1 Year | 1 | $3,650 |
| Purple | TV & Soundbar | 1 | $5,498 |
| Orange | $10,000 Travel Gift Card | 1 | $10,000 |
| Red | $5,000 The Iconic E-Gift Card | 2 | $5,000 |
| Yellow | World of Warcraft Gaming Pack | 1 | $8,588.79 |
| Green | Battery Powerstation | 5 | $299.95 |
| Navy | Volkswagen T-Cross R-Line SUV | 1 | $45,990 |
| Stations | Home Theatre | 2 | $1,499 |
The list of instant win prizes is huge, with hundreds of prizes available with a value of $1,000 or more. You could win a $1,000 hotel gift card, a whole-home appliances package, or even free Maccas for a year (worth $1,000).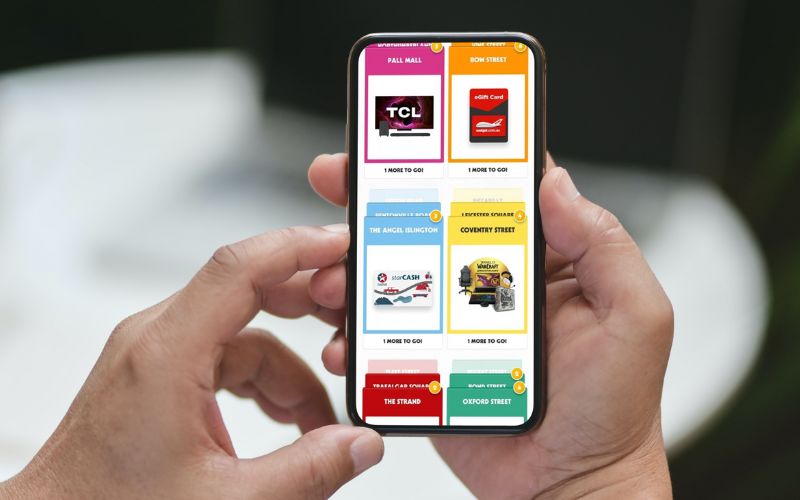 There are also thousands of vouchers to be won with a lower value, including free hobby sessions, $10 online shopping cards and more.
What's unusual about the New Zealand version of the game is that every McDonalds Monopoly retail voucher that you can win is a standalone cash prize. 
In most versions of Maccas Monopoly around the world, the vast majority of prizes you can win are discount codes that still need you to spend your own money (so $10 off when you spend $100, for example). Not so with the NZ McDonalds Monopoly game though.
Finally, there are a huge number of food prizes you can win, each of which gives you a choice of items. The prizes are:
Free McChicken OR Filet-O-Fish
Free Big Mac OR Quarter Pounder
Free Bacon & Egg McMuffin OR Sausage & Egg McMuffin
Free Cheeseburger OR Sausage McMuffin
Free Small Sundae OR 3-piece McNuggets
Free Small McCafe Coffee OR Small Frozen Drink/Soft Drink
How To Redeem McDonalds Monopoly Prizes?
You can redeem McDonalds Monopoly prizes through the app. Download the app from the Google Play or Apple store and register an account (or log-in if you already have one). Then you can either scan your tickets, or enter the unique 12-digit code manually.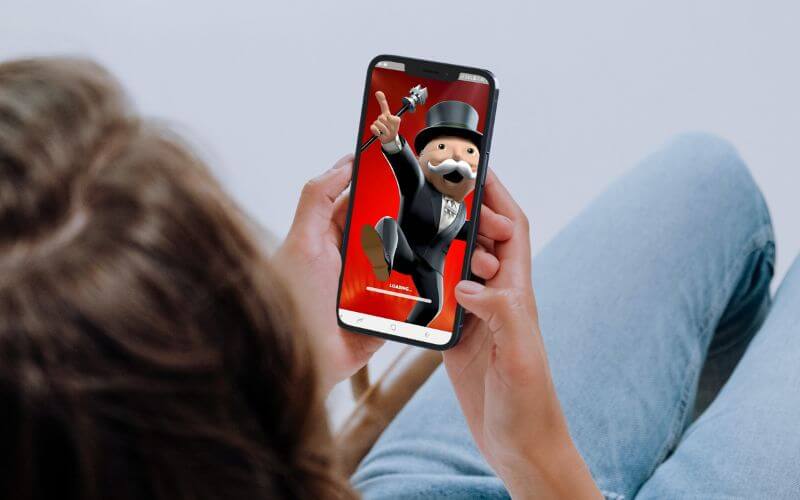 For instant win prizes, you'll be given instructions on how to claim your prize. It can vary, as some will have bespoke websites from the company provided the prize.
For Collect & Win prizes, once you've registered all the properties within a colour set, you'll have the option to redeem your prize through a form on the app.
For instant win food prizes, you don't need to register them on the app. You can trade the ticket in-store or in the drive-through for the prize. For mobile orders, you can register the ticket online, which will give you a code to use to claim your free item.
Which Monopoly Pieces Are Rare?
Not all Monopoly properties are equally available. In each colour set, there is a hard-to-find one. If you get one of these, you are very lucky indeed and should definitely keep playing to complete the set!
The rare McDonalds Monopoly NZ pieces for 2022 are:
Brown – Old Kent Road
Blue – Euston Road
Purple – Whitehall
Orange – Marlborough Street
Red – Fleet Street
Yellow – Piccadilly
Green – Regent Street
Navy – Park Lane
Stations – Fenchurch St Station
Always keep your property tokens safe! You need them to claim a prize, even if you have registered them on the app.
You can read more about the rare pieces in Maccas Monopoly NZ here.
The Bottom Line
Maccas Monopoly is already well underway in New Zealand, so don't hang about! Head to your nearest store now, or order yourself a McDelivery, and see what you win. If you get yourself a rare property then you might want to get used to eating McDonalds for the next few weeks until you get yourself a complete set. Good luck!